Professional Bio
Keri started with the IAIABC in 2010 as a part-time assistant during summers while she was teaching, and in 2013, joined as a full-time staff member. Keri uses her background in education to develop specialty educational programming such as the Foundations of Workers' Compensation Administration Program and EDI training modules. She also is responsible for committee administration and content development for events and webinars. Keri manages IAIABC publications such as Perspectives magazine and develops surveys and other resources based on member requests. Keri works closely with the Regulation, International, and Dispute Resolution Committees.

What is your spirit animal and why?
My spirit animal is the red panda. Red pandas, like me, are gentle, even-tempered, and resourceful. I appreciate having time to myself, but I also thrive being around others.

What is your favorite travel souvenir? Why is it special to you?
My favorite travel souvenir is my Gluhwein mug from the Christmas Market in Bielefeld, Germany. I lived in Bielefeld for a year while working as a Fulbright Teaching Assistant. I remember walking through the downtown market every day from November-December on my way to school, taking in the sights, smells, and cheer of the holiday season.

Who do you admire and why?
I admire my parents. They have always supported me and encouraged me to work hard and pursue my passions. For example, when I was a horse-crazy teenager, they told me that they would help me buy my first horse if I saved up $1000. After working at the stable for a summer, I saved up the money, and they helped me purchase my horse, Maddie. My mom (not a horse person) even became a stellar "show mom." They also taught me how to be a caring and compassionate person with strong values.
Organization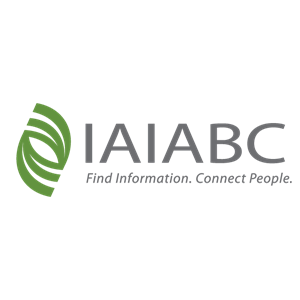 IAIABC
7780 Elmwood Avenue Suite 207
Middleton, WI 53562
United States of America
(608) 841-2017
http://www.iaiabc.org

U.S. Jurisdictional Member
---