Back to Directory
Professional Bio
Heather has been with the IAIABC since 2007. She manages member recruitment and retention, and responds to member questions and inquiries. Heather also manages all Association communications, sharing IAIABC news, events, and resources with members and industry leaders. She continues to develop the IAIABC's digital presence through online communities, social media, and enhanced interaction through the IAIABC website. Heather is working to build the IAIABC into a worldwide brand. Heather works closely with the IAIABC Associate Member Council, Disability Management and Return to Work Committee, Research and Standards Committee, and is a member of the International Committee.

What is your favorite thing to do on a Sunday afternoon?
Watch a Green Bay Packers game on TV, when we get them here in Tennessee; enjoy a warm day at the pool with my kids and neighbors; read a book outside while my kids run around with their friends; or bake some zucchini bread with my two little kitchen helpers.

What places are on your travel bucket list?
It's hard to narrow it down! Mount Everest Base Camp (I don't want to climb Mount Everest, but it fascinates me. I'd love to see it up close), Sydney, Tuscany, Switzerland, Prague, Munich, Cairo, Machu Picchu, the Grand Canyon, Thailand.

What is your favorite book? Why would you recommend it to others?
Gone With The Wind. It has everything – drama, fear, romance, hope, and perseverance. It reminds me of how different of a world we live in now – how far humanity has come, but also how very far we have to go. I've read it 5 times and find something new every time.
Company Info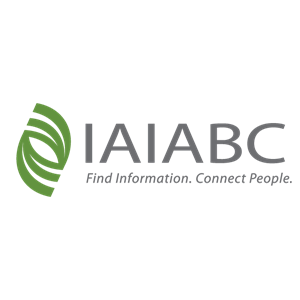 IAIABC
7780 Elmwood Avenue Suite 207
Middleton, WI 53562
United States of America
(608) 841-2017
http://www.iaiabc.org

U.S. Jurisdictional Member
---