Professional Bio
Jennifer has been with the IAIABC since 2002 and has served as Executive Director since 2012. With the Board of Directors and IAIABC leaders, Jennifer defines the vision and strategic direction of the Association to engage the occupational health, safety, and workers' compensation communities. Jennifer works to develop resources, education, and publications to reduce harm and aid recovery from occupational injuries and illnesses. Jennifer has a broad understanding of workers' compensation systems globally and closely monitors industry trends that will impact the system in the future. Jennifer is a frequent presenter and author and is the host of the IAIABC's monthly podcast "Accidentally."

What is your favorite book? Why would you recommend it to others?
Too many to choose just one but I frequently return to Anne Morrow Lindbergh's Gift from the Sea which reflects on the everyday struggles of motherhood, career, and relationships. My favorite line "This is what one thirsts for, I realize, after the smallness of the day, of work, of details, of intimacy - even of communication, one thirsts for the magnitude and universality of a night full of stars, pouring into one like a fresh tide."

What is your spirit animal and why?
A fox. Playful, nimble, and a bit mischievous. Foxes use all their skills to solve problems – I like to think I do too.

If you could have coffee with anyone (past or present), who would it be and why?
Melinda Gates. I deeply admire the work of the Gates Foundation, especially on women's issues. I would appreciate listening and learning about being a change agent on a global scale.
Organization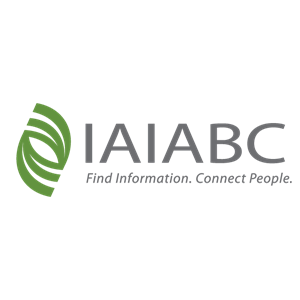 IAIABC
7780 Elmwood Avenue Suite 207
Middleton, WI 53562
United States of America
(608) 841-2017
http://www.iaiabc.org

U.S. Jurisdictional Member
---