Care Bridge International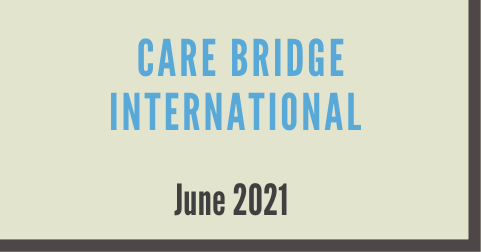 IAIABC: Please provide a description of your organization.
Deborah Watkins, Founder & Chief Disruption Officer, Care Bridge International: Care Bridge International was founded in Sarasota, FL in 2015 with a mission to be the international leader in using artificial intelligence to forecast/ predict medical treatment and cost for accident/ injury claims and chronic illness.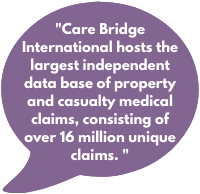 Using dashboard analytics, the company's innovative approach improves risk management and claims decision-making, through transparency and efficiencies in the claims process.
Care Bridge International hosts the largest independent data base of property and casualty medical claims, consisting of over 16 million unique claims. This extensive data base allows Care Bridge International, to deliver accuracy, consistency, reliability, cost savings, and faster turnaround times than any other available solution in the marketplace.
For the first time, objective medical forecasts for medical reserve setting, medical damages for litigation, and medical forecasts are generated instantly. The actuary approved and endorsed results are the most accurate and detailed forecasts in the industry.

IAIABC: How does your organization serve the workers' compensation industry or what do you see as the most important role you play in the workers' compensation industry?
DW: The company has effectively built an Award-Winning technology solution that combines an extensive medical claims data base with state fee schedules, utilization review, rated age life expectancy and machine learning to forecast medical care and treatment at a zip code region.
The Bridge-IT software streamlines claims processes through the automation of benchmarking and forecasting medical exposure and providing detailed actionable steps that can be taken to improve claim outcomes and reduce costs, saving our clients 70% or more on claims. The company's Medicare Set Asides are approved at CMS for less than half the industry average!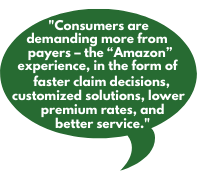 IAIABC: What do you see as some of the major challenges the industry is facing and how can we as a community address them?
DW: The industry is in the throes of dramatic change. Our aging workforce is retiring at a steady pace. Today's workers demand more flexibility and mobility, and we are challenged with a significant talent and knowledge gap to meet company needs. Simultaneously, Consumers are demanding more from payers – the "Amazon" experience, in the form of faster claim decisions, customized solutions, lower premium rates, and better service.
Additionally, the 2020 Pandemic exposed our industry weaknesses. The industry can no longer dispute the need for better business processes. As an industry we need to acknowledge all the operational gaps and friction points, we need to see that the claims vertical is the beating heart of insurance, and we must embrace the digital revolution to improve the customer experience and our claim outcomes for future sustainability/ solvency. Incumbent innovators will overtake companies that refuse to adapt.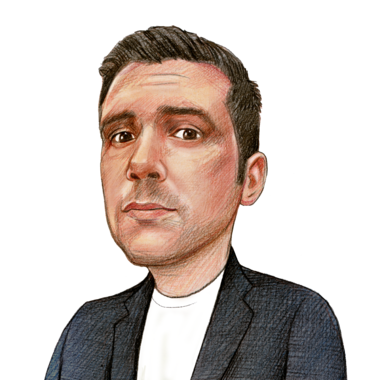 IAIABC: Are there any projects/programs/initiatives going on at your organization that you are particularly excited or enthusiastic about?
DW: At the beginning of the pandemic, Care Bridge International released a FREE COVID-19 Calculator to help claim handlers understand the medical treatment and costs associated with COVID-19. This tool was used by thousands of people including numerous State and Federal entities, for-profit insurance companies, not-for-profit agencies, employers, and consumers.
Since then, Care Bridge International has become a recognized participant in the NIH National COVID Cohort Collaboration, contributing to this important work.
Our focus throughout the remainder of this year and into 2022 is to continue to advance our technology platform, launch new services into other insurance verticals and continue to build partnerships.
IAIABC: Why is your organization a member of the IAIABC? What would you tell others about the benefits of membership?
DW: Care Bridge International joined the IAIABC to learn, network and stay abreast of changes and trends in our industry, at the state and regulatory level. We have an interest in learning and contributing valuable information and data analysis, about issues that are relevant today.