Sponsorship Opportunities
As the workers' compensation industry faces more change in the years to come, the IAIABC provides a unique platform to engage with jurisdictional leaders and positively shape industry policy and practice. If you want to build brand recognition within the regulatory community, you need to be at the IAIABC.
It is a challenging time to seek financial commitments. We understand the global pandemic has created financial strain and uncertainty for organizations in the workers' compensation industry. Now more than ever, your contribution is needed to support the activities and initiatives of the IAIABC. Individuals and organizations connected through the Association are able to stay abreast of changes in a rapidly changing legislative and regulatory environment.
In 2021, we are moving forward with virtual events in the spring and fall. If the situation improves, we are hopeful to incorporate a face-to-face component to our fall meeting.
If you're interested in sponsorship at The Forum, please contact Brianna Schumann at bschumann@iaiabc.org for more information.
IAIABC 106th Convention - Virtual
Sponsorship Metrics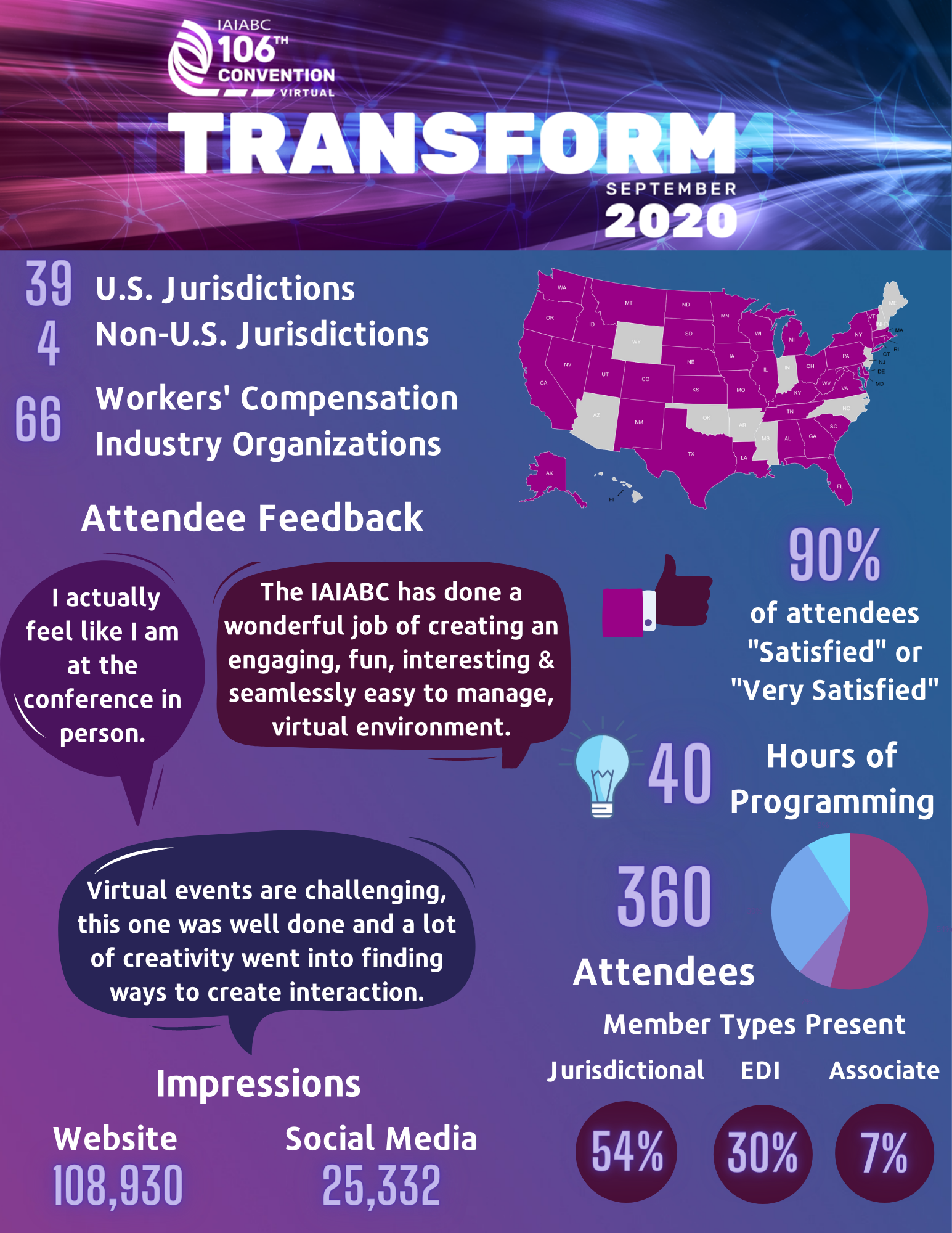 Contact Brianna Schumann at bschumann@iaiabc.org if you're interested in or have questions about 2021 sponsorship opportunities
Thank You All 2021 Sponsors