EDI Proof of Coverage Standards
IAIABC EDI Proof of Coverage Standards are used by insurers to report workers' compensation insurance policy data to U.S. jurisdictions. EDI Proof of Coverage 3.0 is the most current release and is maintained on an ongoing basis. Revised documentation for EDI Proof of Coverage Release 3.0 is published on July 1 of each year.
---
Proof of Coverage State Implementation
Download the EDI Jurisdictional Profiles (Members) and EDI Jurisdictional Summary (Public) for implementation insights on all IAIABC EDI Standards.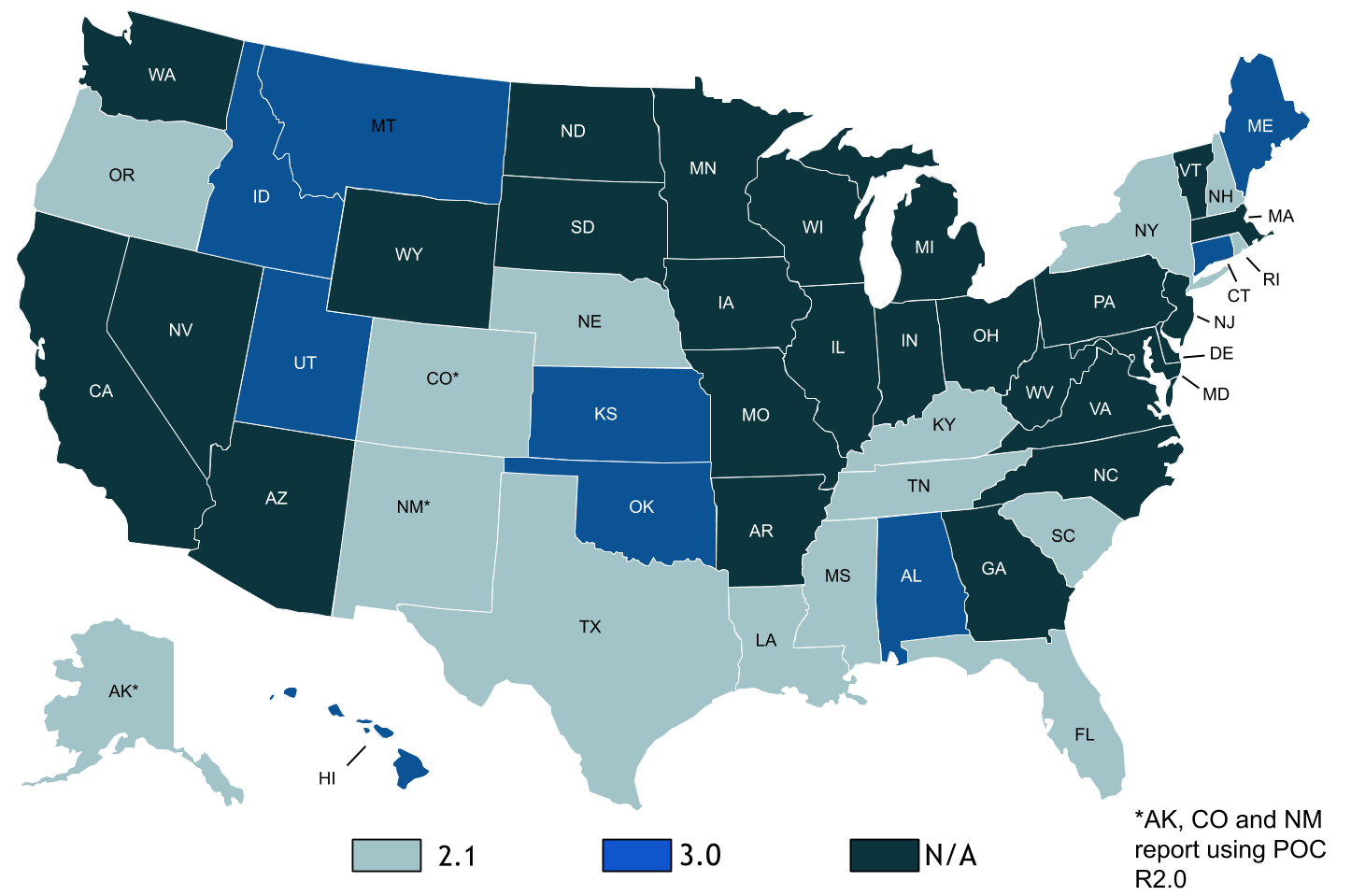 ---
EDI Proof of Coverage Release 3.0
Publication Date: July 1, 2022
Standards documents include:
Implementation Guide
Edit Matrix 
Element Requirement Table 
Event Table 
EDI Proof of Coverage R3.0 XML Transactions ACORD Companion Guide (no longer supported)
IAIABC XML Schema (NEW)
IAIABC XML Flat File Mapping Document (NEW)
IAIABC XML User Guide (NEW)
IAIABC XML Sample Files (NEW)
IAIABC to ACORD XML Comparison (NEW)
Access (IAIABC Jurisdictional and EDI Members) or Purchase Access (Associate Members and Non-Members) 
---
EDI Proof of Coverage Release 2.1
Final Publication Date: July 1, 2010
Standards documents include:
Implementation Guide
Edit Matrix 
Element Requirement Table 
Event Table 
Access (IAIABC Jurisdictional and EDI Members) or Purchase Access (Associate Members and Non-Members) 
---
IRR Changes and Appeals