Colorado Division of Workers' Compensation

IAIABC: Please provide a description of your organization.
Paul Tauriello, Director, Colorado Division of Workers' Compensation: During the 1991 legislative session in Colorado, SB 91-218 was passed. This comprehensive bill created programs and modified benefits to control rising costs and premiums while intending to implement a more efficient system with less litigation. The Division of Workers' Compensation, which is part of the Department of Labor and Employment, was created to administer the system. While insurance companies provide employers with workers' compensation coverage and pay claims when injuries occur at work, all cases involving lost work time of more than three days or fatalities must be reported to the Division. Our Division provides a variety of services to enable injured workers, employers, insurance carriers, and self-insured employers to comply with the statutory requirements of the Workers' Compensation Act. The Division's programs focus on injury prevention, containment of costs, and supporting reasonable medical treatment that allows workers to return to work when injuries occur.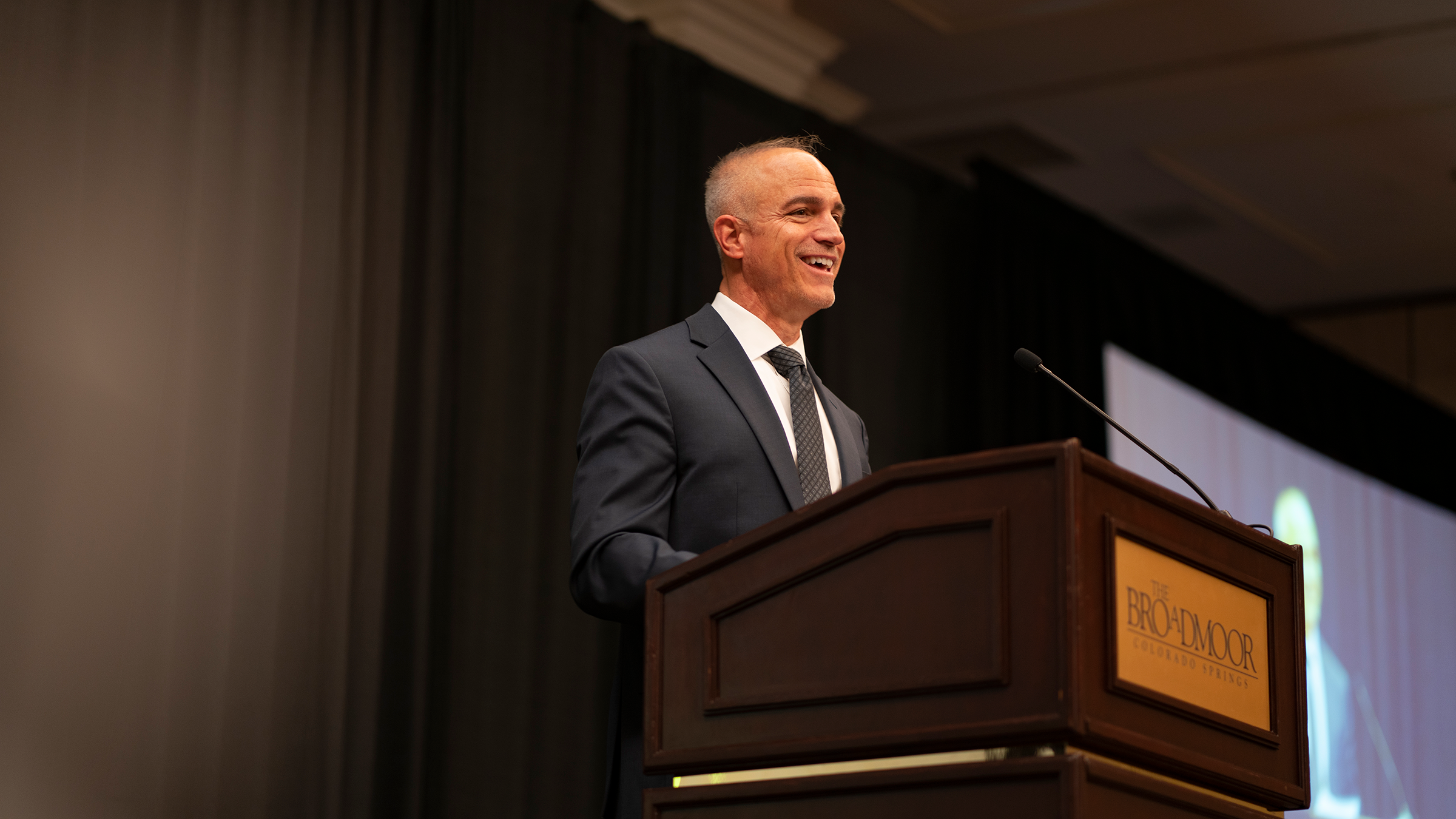 IAIABC: What do you see as some of the major challenges the industry is facing, and how can we as a community address them?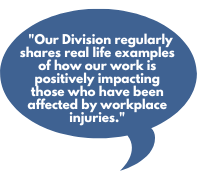 PT: A prevalent challenge for the workers' compensation industry is employee attraction and retention. The effects of this are seen across the system with delays in payment to medical providers, approval for necessary treatment, errors in calculating benefits, and responses to appeals and litigation. The day to day of the workers' compensation industry tends to be perceived as monotonous due to the regulatory oversight and repetitive nature of the work. However, our industry has an incredible cause and purpose behind it which is what keeps most of us in the industry and should also be leveraged to appeal to new talent. Our Division regularly shares real life examples of how our work is positively impacting those who have been affected by workplace injuries. As regulators, we also have to do our part to ensure we are
designing processes and programs that are quick and efficient.
IAIABC: Are there any projects/programs/initiatives going on at your organization that you are particularly excited or enthusiastic about?
PT: Our Division is undertaking several efforts to modernize our work processes, including replacing our claims management system. This is crucial to ensuring our teams can continue to deliver excellent and timely service to our stakeholders. We are also looking into improving our outreach to ensure we are reaching our stakeholders with accurate, timely, and valuable information and resources. Our Division is currently working on a collaborative effort to create better access to benefits for non-English speaking workers. This includes creating materials in Spanish and requiring insurers to provide language interpreters at medical appointments.
June is recognized as Workplace Safety Month in Colorado. Throughout the month, the Division will celebrate a handful of employers that demonstrate an exemplary commitment to workplace safety. Each of these businesses is part of our Premium Cost Containment program. This program provides free safety resources, guidance, and savings of up to 10% on workers' compensation insurance premiums for certified employers. We are constantly working to help more businesses become certified, and Workplace Safety Month is an opportunity to celebrate the safety successes of Colorado employers while raising awareness about the services we offer. This year, we recognize employers in the renewable energy sector for their safety efforts and their contributions to the environmental health of every Coloradan.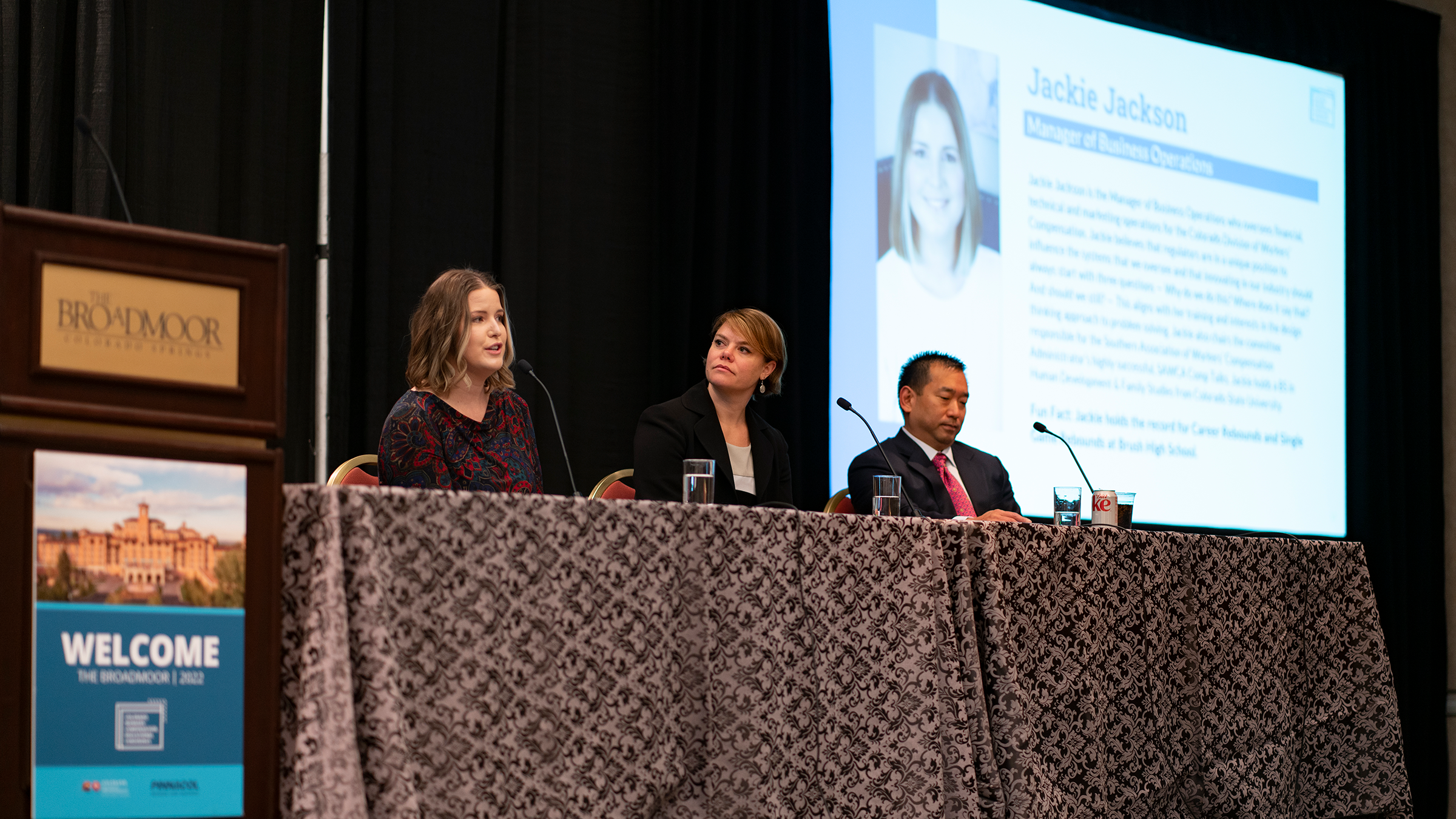 IAIABC: Why is your organization a member of the IAIABC? What would you tell others about the benefits of membership?
PT: We find great value in the knowledge, networking, and access to resources the IAIABC provides. As an international system leader, the IAIABC operates with the same goal of reducing injuries and aiding the recovery of injured workers. One of the most appealing assets of the IAIABC is its facilitation of communication and collaboration across jurisdictions. Opening these communication channels is essential to process improvement and supports effective workers' compensation systems across the United States.