Professional Bio
Amaya joined the IAIABC during her senior year at the University of Wisonsin-Madison, where she graduated in 2020 with a degree in Psychology and Spanish. Since then, she has assisted with a multitude of projects across the staff. Amaya is our go-to when needing an extra hand, especially with conferences, EDI, and educate@iaiabc projects.

What's the most exciting part of your job?
The most exciting part of my job is getting to collaborate and work with every staff member on various projects. It's allowed my workers' compensation knowledge to expand across all areas.

What has been your favorite project at the IAIABC and why?
My favorite project has definitely been the 2022 Convention. I started working with the IAIABC right before the pandemic hit, so this was my first opportunity to meet and interact with our amazing members.

What is your favorite movie and why?
My favorite movie is Good Will Hunting. Not only did this movie start my obsession with the Boston accent, but it has an amazing cast. This movie never ceases to make me laugh, cry, and feel inspired.

People would be surprised if they knew:
People would be surprised if they knew I have been living in Madrid, Spain for the last two years and have absolutely fallen in love with this city. I wanted to put the International into the IAIABC.
Organization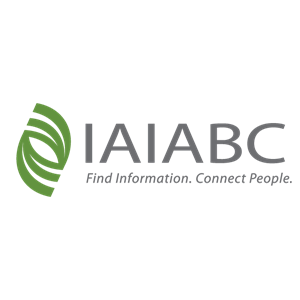 IAIABC
6580 Monona Drive #1243
Monona, WI 53716
United States
(608) 841-2017
http://www.iaiabc.org

U.S. Jurisdictional Member
---