Professional Bio
Cameron joined the IAIABC team in 2022. He is originally from Fort Worth, Texas but has lived in Austin, Texas since 2012. Cameron graduated from The University of Texas in 2016 with a BS in Public Relations. He has spent his career in nonprofits and is passionate about brand storytelling. At the IAIABC, Cameron leads the communications team and works regularly with the Association's members to ensure their complete satisfaction. In his spare time, Cameron enjoys exploring the Austin food scene, spending entirely too much time watching old movies, and traversing Austin's many trails with his Basset Hound, Gus.

What's the most exciting part of your job and why?
The most exciting part of my job is connecting the many different stakeholders in the Workers' Comp space. In my role, I really get to be the bridge between these various interest groups. I love creating connections that result in an exchange of information that leads to improvement across all corners of the industry.

What has been your favorite project at the IAIABC and why?
I was really thrilled to have the opportunity to spearhead the creation of the 2022 IAIABC Annual Report. As a relative newcomer to the team, working on the Annual Report allowed me to fully grasp all of the great work that the IAIABC community is putting out.

What is your favorite quote and why?
"We tell ourselves stories in order to live." That quote is from one of my favorite authors, Joan Didion, in her collection of essays "The White Album." As a storyteller at heart, this quote has always resonated deeply with me.

What is on your bucket list and why?
I would love to publish a book one day. Writing was always my first love, and I am constantly jotting down ideas for novels in my journal. I hope to one day expand that into a fully completed story. Oh, and I would love to see Penguins (my favorite animal) in their natural habitat one day!
Organization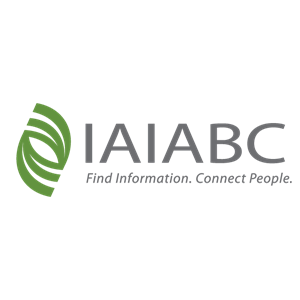 IAIABC
6580 Monona Drive #1243
Monona, WI 53716
United States
(608) 841-2017
http://www.iaiabc.org

U.S. Jurisdictional Member
---