Professional Bio
Samantha joined the IAIABC team in 2022. As Education Services Manager, she helps organize and facilitate training programs and events, works with Committees on their educational projects, and oversees the content and maintenance of educate@iaiabc. She lives in Murfreesboro, Tennessee and graduated from Middle Tennessee State University in 2013 with a degree in Art Education and in 2015 with her MEd in Curriculum and Instruction. Prior to joining the IAIABC, Samantha was the eLearning Coordinator at the Tennessee Bureau of Workers' Compensation. In her spare time, Samantha enjoys reading, traveling, and all forms of art - especially painting portraits of people and pets.

What's the most exciting part of your job?
The most exciting part of my job is the variety of educational projects I get to work on. From self-paced modules, to live events, and everything in between, I really enjoy working with everyone to see these projects come to life and ultimately help others.

What has been your favorite project at the IAIABC and why?
My favorite project at the IAIABC (so far) has been the Leadership Summit because it was the first educational event that I helped with from beginning to end. It was fun to plan, and it was exciting to see the results of all our effort, as well as interact with all the participants the day of the event.

Which historical/notable figure would you most like to meet and why?
There are a lot of historical figures I'd love to meet, but I think one on the top of my list would be Leonardo da Vinci. I love art history, and I think it would be so interesting to hear about his ideas and processes - not just as an artist, but also as a scientist and inventor.

If you could have a superpower what would it be and why?
If I could have a superpower, it would be teleportation. I love to travel and explore new places. I'd really like to visit more countries around the world, and teleporting would save me a lot of travel time!
Organization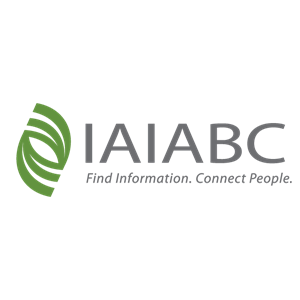 IAIABC
7780 Elmwood Avenue Suite 207
Middleton, WI 53562
United States of America
(608) 841-2017
http://www.iaiabc.org

U.S. Jurisdictional Member
---
Committees
Dispute Resolution Committee, Work Disability Prevention/RTW Committee