Montana Department of Labor and Industry Employment Relations Division

IAIABC: Please provide an organizational profile (number of employees, years in business, where you do business, organizational vision)
Bill Wheeler, Workers' Comp Claims Assistance Bureau Chief, Montana Department of Labor Employment Relations Division: Our mission is to promote and protect the well-being of Montana workers, employers, and citizens, and to uphold their rights and responsibilities. In the workers' comp arena that simply translates to our team being problem solvers who are always looking for opportunities to improve relationships and the system. We believe in continuous improvement, customer service, accountability, transparency, and collaboration.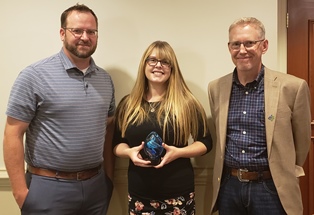 ---
IAIABC: How does your organization serve the workers' compensation industry or what do you see as the most important role you play in the workers' compensation industry?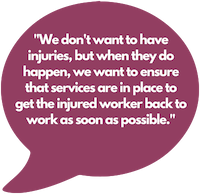 We don'y want to have injuries, but when they do happen, we want to ensure that services are in place to get the injured worker back to work as soon as possible.
BW: Our most vital role is that of 'solution experts', working with injured workers and insurers forming a bridge to bring them together and resolve differences as quickly as possible. In some situations, we use our expertise to provide recommendations or guidance and in other cases we enforce decisions made by our team to uphold a parties' rights. Part of the public policy statement on work comp in Montana states "a worker's removal from the workforce because of a work-related injury or disease has a negative impact on the injured worker, the worker's family, the employer and the public." It goes on to say it is an objective to "return a worker to work as soon as possible." This has become our mantra. We don't want to have injuries, but when they do happen, we want to ensure that services are in place to get the injured worker back to work as soon as possible.
---
IAIABC: What do you see as some of the major challenges the industry is facing, and how can we as a community address them?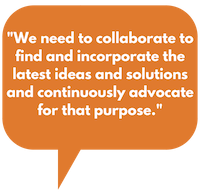 BW: There are many, including challenges to the constitutionality of workers' comp, higher medical costs and high premiums for employers, provider access, and the negative impact of the opioid epidemic. We as a community need to remember our purpose. Which, in my opinion is to administer a system that helps injured workers return to better health, or as some would say…return to function, so they can get back to work. We need to collaborate to find and incorporate latest ideas and solutions and continuously advocate for that purpose. Internally, the biggest challenges are the 'knowledge purge' and doing more with less. With the retirement of baby boomers and the loss of that institutional knowledge, creative efforts are essential to attract millennials to our industry and then we need provide them with the tools and encouragement necessary to be successful. The Foundations training and NextGen awards through the IAIABC are key tools to train and show appreciation to the future of work comp.
---
IAIABC: Are there any projects/programs/initiatives going on at your organization that you are particularly excited or enthusiastic about?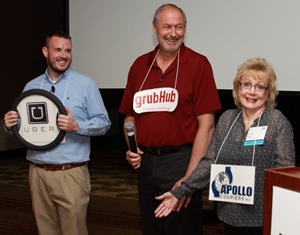 BW: We are very pleased with the work completed thus far on the development of a drug formulary here in Montana. The project really began after the 2015 Legislative Session and will hit another milestone with rules being finalized by January 1st. It has been a very deliberate and thoughtful process with significant stakeholder input. Our outreach piece will be ongoing for at least the next 15 months. We also have ramped up our research capabilities and will soon complete an injured worker survey which will hopefully provide some perspective on what is working well and what areas need improvement here in Montana. We are also just completing the 10th year of Montana's Labor Management Advisory Council (LMAC). LMAC has been a productive stage for dialogue among leadership in finding ways to best serve workers and employers in workers' compensation and safety. Their leadership and our serving that organization has played a critical role in the positive changes that have occurred. More to come on these initiatives.
---
IAIABC: Why is your organization a member of the IAIABC? What would you tell others about the benefits of membership?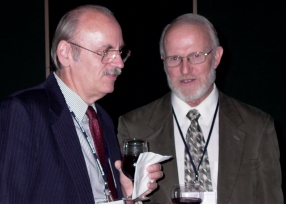 BW: From our perspective it is very beneficial to participate in requirements gathering and decision making across all jurisdictions to ensure everybody has a seat at the table. This is a huge benefit when creating and implementing new EDI standards and best practices in other areas. The many learning and collaborative opportunities available to us through IAIABC have been key in our ability to improve our knowledge base and offer improvements at home. It led to sweeping changes in the system here in 2011 and continues to allow us to keep our key stakeholders abreast of new initiatives or signs of change in work comp.
---