NIOSH Center for Workers' Compensation Studies

IAIABC: Please provide a profile of your organization.
Steve Wurzelbacher, Director of the Center for Workers' Compensation Studies, National Institute for Occupational Safety and Health: The Center for Workers' Compensation Studies (CWCS) was established within the National Institute for Occupational Safety and Health (NIOSH) in 2013. The CWCS currently includes a multidisciplinary team of 7 full-time researchers, while overall NIOSH has over 1,000 staff members. Our mission is to maximize the use of the US workers' compensation system to improve workplace safety and health.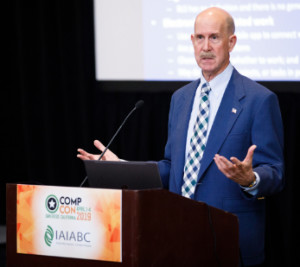 ---
IAIABC: How does your organization serve the workers' compensation industry or what do you see as the most important role you play in the workers' compensation industry?
SW: Our main role is to promote the use of research to improve workplace safety and health through the workers' compensation system. We do this by encouraging collaboration between the workers' compensation insurance, public health, and academic communities to develop data solutions, use claims and other data to develop prevention insights, identify evidence-based best practices and interventions, and communicate findings.
---
IAIABC: What do you see as some of the major challenges the industry is facing and how can we as a community address them?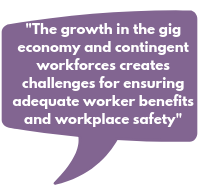 SW: The nature of work, the workforce, and work arrangements are rapidly changing and these shifts are potential challenges for workers' compensation and workplace safety/health. These challenges can also become opportunities for improvements if stakeholders in insurance, private industry, government, and academia work collaboratively. For example, increasing automation and artificial intelligence are reshaping how work is actually performed and this could both improve overall safety but also create new risks if not properly managed. The workforce is aging and becoming more diverse and we must continually improve workplace design and workers' compensation systems for all workers. The growth in the gig economy and contingent workforces creates challenges for ensuring adequate worker benefits and workplace safety, but new promising policies and models are emerging to address these concerns.
---
IAIABC: Are there any projects/programs/initiatives going on at your organization that you are particularly excited or enthusiastic about?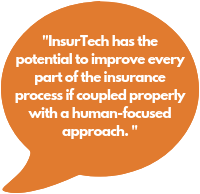 SW: The workers' compensation industry is in the midst of technological rebirth- InsurTech has the potential to improve every part of the insurance process if coupled properly with a human-focused approach. This includes preventing injuries and illnesses from ever occurring through more effective risk control services, ensuring better care and recovery of injured workers, and creating more efficient claims management and underwriting processes. The CWCS has several exciting claims projects including machine learning programs to code free text claims narratives into codes for injury cause, nature, and part of body, predictive analytics to help provide risk control services to those accounts in most need, and interactive data visualization approaches to explore millions of claims in real time. We also continue to work directly with insurers on ways to leverage risk data from industrial hygiene, safety, and ergonomic services and determine what interventions work best to prevent injury. Finally, we have also started a new health services focus to work with partners to identify ways to optimize worker health outcomes.
---
IAIABC: Why is your organization a member of the IAIABC? What would you tell others about the benefits of membership?
SW: We are a member of the IAIABC because it is a critical partner organization to foster collaborations between bureaus of workers' compensation, public health, and other stakeholders to improve workplace safety and health. IAIABC also provides a number of key services and reports needed to understand the pulse of workers' compensation systems both in the US and abroad.
DISCLAIMER: The views expressed in this spotlight are those of the author and not necessarily those of NIOSH.