Oregon Workers' Compensation Division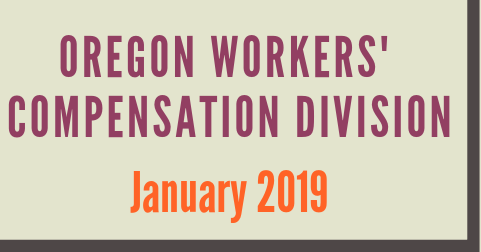 IAIABC: Please provide an organizational profile (number of employees, years in business, where you do business, organizational vision)
Lou Savage, Administrator, Oregon Workers' Compensation Division: The Oregon Workers' Compensation Division administers, regulates, and enforces the laws and administrative rules governing the Oregon workers' compensation system. Oregon was one of the earliest states to create a workers' compensation system over 100 years ago in 1913. Today the division is part of the Department of Consumer and Business Services. The division currently has 180 employees. Our mission is to advance a leading workers' compensation system that represents integrity and fairness for Oregonians.

---
IAIABC: How does your organization serve the workers' compensation industry or what do you see as the most important role you play in the workers' compensation industry?
LS: We protect injured workers' benefits and rights while supporting a positive business climate by:
Enforcing workers' compensation insurance coverage laws so that employers maintain coverage for their subject workers.
Ensuring that injured workers receive timely and accurate benefits and quality medical care.
Facilitating injured workers' early return to work through incentive programs for employers and workers.
Providing consultation, training, and technical assistance to workers, employers, insurers, claims examiners, attorneys, medical providers, and others.
---
IAIABC: What do you see as some of the major challenges the industry is facing, and how can we as a community address them?
LS: A major challenge that the workers' compensation industry faces is the rise of the gig economy and the ever-changing nature of the workplace. The percentage of workers who are part of the gig economy has grown beyond transportation network companies to include cleaning companies and technical experts. The question of whether these workers are employees or independent contractors and how the workers' compensation system responds to this new relationship requires thoughtful discussion.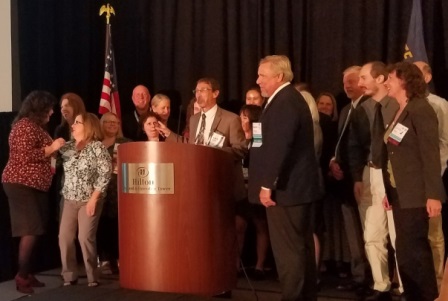 ---
IAIABC: Are there any projects/programs/initiatives going on at your organization that you are particularly excited or enthusiastic about?
LS: As we look to the future and assess how to deliver our core services, we must be able to meet our customers' desire for personalized and updated services that are flexible and adaptable to changing needs and requirements. There are opportunities to improve how we deliver and receive information from our partners. However, improvements are constrained by our current tools, technology, and processes. For these reasons, the division wants to make a significant investment in modern technology and transform our business processes so that the division can better serve our customers and the workers' compensation system as a whole.
The division has submitted a budget request to the Oregon legislature to authorize the use of funds for planning efforts. If approved, these funds will be used to create a permanent modernization program within the division. The program's intent is to oversee multiple information technology and business re-engineering projects over the next few years. Additionally, the program will be continually assessing business and technology needs of the division and planning new upgrades, releases, and maintenance of our investments. A dedicated planning team will result in a sustainable and successful information technology program for the future. Ultimately, the modernization program is expected to improve data quality and integrity, expand program capacity through process efficiency and automation, improve user experience, and improve program and process documentation.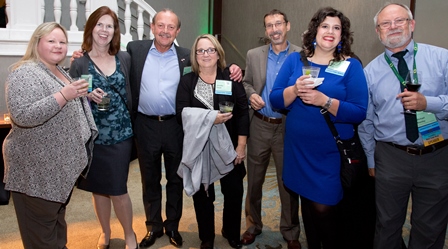 ---
IAIABC: Why is your organization a member of the IAIABC? What would you tell others about the benefits of membership?
L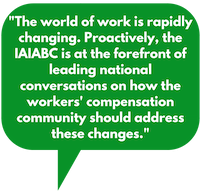 S: The IAIABC serves as a focal point for its members to share information and ideas, discuss approaches to common problems, share both successes and lessons learned, and provide support for colleagues. Oregon is actively involved in all IAIABC committees and has greatly benefited from IAIABC's committee work and resources developed at the IAIABC. Oregon also appreciates the IAIABC's responsiveness to emerging issues within the workers' compensation industry, such as the Regulation Committee's commitment to focus attention on Professional Employer Organizations and the creation of a Modernization Task Force. The world of work is rapidly changing. Proactively, the IAIABC is at the forefront of leading national conversations on how the workers' compensation community should address these changes.