Paradigm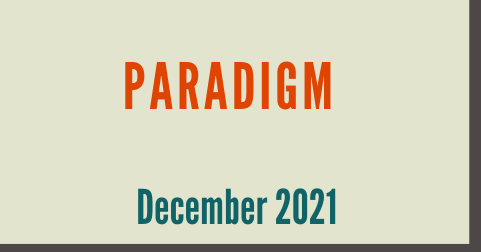 IAIABC: Please provide a description of your organization.
Caitlin Bascue, Senior Marketing Manager, Paradigm: Paradigm is an accountable specialty care management organization focused on improving the lives of people with complex and catastrophic injuries and diagnoses. The company has been a pioneer in value-based care since 1991—offering deep clinical expertise, high-value specialty networks, behavioral health support, payment integrity solutions, and robust data analytics to generate the very best outcomes for patients, payers, and providers.
Paradigm's mission is to help as many people as possible by restoring their health, spirit, and hope for a brighter future. Our more than 1,100 employees have an unmatched passion and commitment to help injured workers and their families overcome some of the most challenging circumstances imaginable.
Paradigm is headquartered in Walnut Creek, California, with offices across the U.S.
IAIABC: How does your organization serve the workers' compensation industry or what do you see as the most important role you play in the workers' compensation industry?
CB: Since our founding, Paradigm has specialized in care management solutions for complex and catastrophic workplace injuries. These diagnoses represent the highest-risk, highest-cost, and most life-altering cases in the workers' compensation arena. Our unique care management approach combines patient-focused care, strong clinical relationships, and an evidence-based approach built on data from thousands of cases over a span of 30 years. A 2020 independent study of Paradigm cases by a leading actuarial firm found a nearly six-times higher return-to-work rate and 32% lower lifetime medical costs, compared to industry benchmarks.
As part of our ongoing mission to help more people achieve life-changing outcomes, Paradigm has more recently expanded our proven, value-based approach into new areas of our industry. This includes enhanced case management services to treat lower-severity injuries, as well as data-driven managed care delivered through our growing workers' compensation specialty networks.
IAIABC: What do you see as some of the major challenges the industry is facing, and how can we as a community address them?
CB: Individuals who hold many essential roles and key leadership positions are aging out of the workers' compensation industry at a faster rate than they are being replaced, resulting in what experts are calling a "talent gap."
To ensure continued growth within our industry, it is essential for organizations in workers' compensation to come together and develop effective strategies for attracting, recruiting, developing, and retaining top talent.
Paradigm is committed to identifying and targeting the challenges that affect our industry as a whole, and actively addressing them through our workplace culture.

IAIABC: Are there any projects/programs/initiatives going on at your organization that you are particularly excited or enthusiastic about?
CB: At Paradigm, we are dedicated to continued growth and development as a unified, national company, while we continue to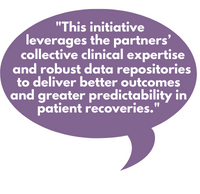 expand our presence in the workers' compensation and broader health care fields. We have showcased our innovation across the enterprise through several new initiatives. However, our most recent is:
Value-based partnerships: Launched with Shirley Ryan AbilityLab, a top-ranked national rehabilitation hospital, this initiative leverages the partners' collective clinical expertise and robust data repositories to deliver better outcomes and greater predictability in patient recoveries. Marking a first in the workers' compensation industry, this initial partnership sets the standard that Paradigm will adopt with best-in-class providers as we advance the Paradigm Systematic Care ManagementSM model. Paradigm has continued to expand this program with the recently announced addition of Brooks Rehabilitation, another innovative provider of comprehensive rehabilitation services.
IAIABC: Why is your organization a member of the IAIABC? What would you tell others about the benefits of membership?
CB: Paradigm is a proud member of the IAIABC, and we share a deeply held commitment to the core values of industry collaboration and peer-to-peer guidance. Our view is that every person working in workers' compensation should have an unwavering commitment to both lowering the risk of workplace injuries and achieving the best possible outcomes for any person who is injured on the job.