Pennsylvania Bureau of Workers' Compensation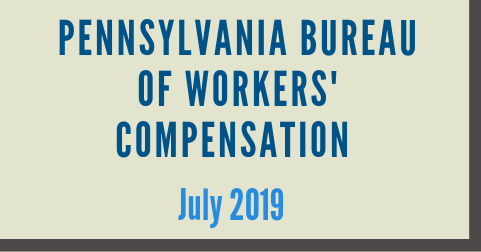 IAIABC: Please provide a profile of your organization.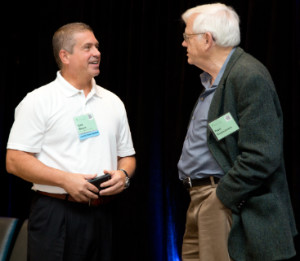 Marianne Saylor, Director, Pennsylvania Bureau of Workers' Compensation: In 1915, the Pennsylvania Legislature enacted the Pennsylvania Workmen's (Workers') Compensation Act (act). The workers' compensation system in Pennsylvania consists of three program areas, the Bureau of Workers' Compensation, Workers' Compensation Office of Adjudication, and Workers' Compensation Appeal Board. There are a total of 357 employees and a total of 28 office locations throughout Pennsylvania serving our stakeholders.
---
IAIABC: How does your organization serve the workers' compensation industry or what do you see as the most important role you play in the workers' compensation industry?
MS: The most important role the department plays within this industry is to ensure the rights for all parties to receive swift, fair, and adequate services within the Pennsylvania workers' compensation system, at an exceptional customer service level.
The Workers' Compensation Automation and Integration System (WCAIS) was created to unite all business areas within the workers' compensation system to enhance services for both internal and external stakeholders including insurers, third-party administrators, employers, injured workers as well as attorneys and medical professionals to report claims, submit documents, file petitions and appeals, view claim documentation, ask questions, and monitor claims from start to finish.
---
IAIABC: What do you see as some of the major challenges the industry is facing and how can we as a community address them?
MS: As an industry, there are a number of challenges that Pennsylvania faces, which are certainly commonalities with other jurisdictions. Changing demographics of the workplace, independent contractors, and the opioid crisis that has spread through the country are just a few of the common issues. Adaptive challenges such as changes in the insurance market, technology, and changes in societal culture will all force jurisdictions to develop new strategies and change the way they operate in the future. Effectively managing these changes moving forward will be the key to success. Some of the current issues that impact the Pennsylvania system include:
Pennsylvania launched the WCAIS system in 2013 as an all-inclusive automation solution within the workers' compensation system in Pennsylvania. Program areas have continued to upgrade system capabilities; system upgrades/updates are launched every three months. As jurisdictions throughout the world automate their business processes and systems, customer service levels will progress, but maintaining these systems must be carefully planned. Technology changes are rapid, OIT skillsets must change with the technology, budgets must include resources to maintain the systems.
Solutions include conscientious vision and planning in this area. Advocating for a standard jurisdictional out-of-the-box, customizable software tool that allows jurisdictions to utilize common software to manage their workers' compensation systems would assist with standardizing the WC system, and reduce costs.

The Pennsylvania workers' compensation system is a $3 billion-a-year system. It requires staff with customized skill set to enhance the business experience. Planning for future needs as we lose job and institutional knowledge due to retiring staff and industry experts is a challenge. Planning for, and attracting employees with new skill sets such as data analysts and policy planners will continue to be a challenge.
---
IAIABC: Are there any projects/programs/initiatives going on at your organization that you are particularly excited or enthusiastic about?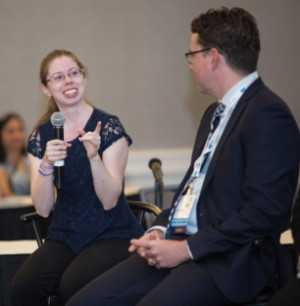 MS: An often-overlooked responsibility tasked upon the workers' compensation system in Pennsylvania is the prevention of workplace injuries and illness. More than 12,000 PA employers have taken advantage of an annual 5% discount in their workers' compensation insurance premiums with a state-certified safety committee. These employers have saved a cumulative total of more than $743 million, while committees protect the safety interests of more than 1.5 million employees, or approximately 24% of the Pennsylvania workforce.
The Health & Safety Division continues to put forth a tremendous proactive effort, ensuring employees have a safe working environment. In 2018, staff performed onsite safety audits, delivered health & safety training to over 36,000 employees, and expanded the number of certified workplace safety committees.
The department entered into a proactive safety initiative partnership in 2017 with Carnegie Mellon University (CMU). A primary aim of the workers' compensation system is to support the growth and success of our economy by preventing workplace injuries. The Bureau has provided CMU with historic claim-related data points for use in creating software that can provide trending analysis and predictive modeling. The model design is geared to identify potential workplace injuries/illness/fatalities throughout Pennsylvania before they occur. This data will be utilized to identify training modules, industry sectors in need of training, and employee demographics that can be used to proactively train employee "groups" at risk.
---
IAIABC: Why is your organization a member of the IAIABC? What would you tell others about the benefits of membership?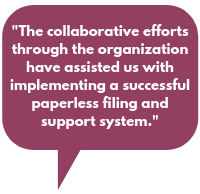 MS: There are many benefits attained from membership in the IAIABC. Pennsylvania has historically been active within the IAIABC, including past and current leaders within the organization. Pennsylvania staff members are active committee members, and regular attendees at conferences. The ability to make connections, learn together and collaborate with other members has demonstrated to be invaluable. Efforts to improve and clarify laws; EDI standards; identify best practices; develop and implement solutions; and provide education and information sharing has exceeded our expectations.
Pennsylvania has observed that the IAIABC strives to gather the best resources available to solve the practical administrative and regulatory challenges of its members. For Pennsylvania, the IAIABC has been an abundance source of information, experts, ideas, innovations, national standard development and use. The collaborative efforts through the organization have assisted us with implementing a successful paperless filing and support system. From a cost-benefit perspective, the dollars invested in our membership with the IAIABC have been returned many, many times over!