The Black Car Fund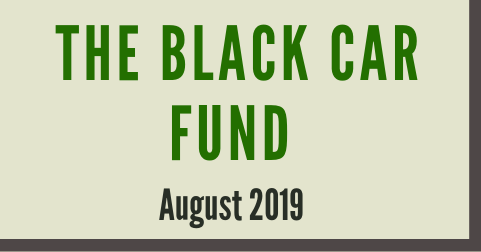 IAIABC: Please provide a profile of your organization.
Lionel Morales, Communications & External Affairs Specialist, The Black Car Fund: The Black Car Fund was established by New York State Statute in 1999 (Chapter 49 of the laws of 1999) and began providing Workers' Compensation coverage and other benefits to Black Car operators throughout the State of New York in 2000. As outlined in the statute, a Black Car base must become a member of The Fund if they own less than 50% of their vehicles and do at least 90% of their business on a non-cash basis. Since 2000, The Fund has grown to cover over 400 Member Bases and over 130,000 affiliated drivers and our goal is to provide them with exemplary service, treat them with the utmost respect and professionalism, and make every effort to contribute to their wellness.
---
IAIABC: How does your organization serve the workers' compensation industry or what do you see as the most important role you play in the workers' compensation industry?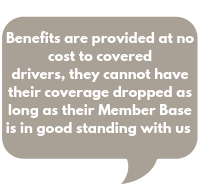 LM: The most important fact to note about our organization is that we provide our drivers with workers' compensation benefits that they otherwise would not have as independent contractors. We cover all drivers that are affiliated with our Member Bases and are funded by a 2.5% surcharge based on the total fare and paid by passengers. Benefits are provided at no cost to covered drivers, they cannot have their coverage dropped as long as their Member Base is in good standing with us and there is also no adjustable insurance premium drivers have to pay. In that sense, our model is unique across the country and world. We have also expanded our benefits to include initiatives such as telemedicine, vision benefits and mental health support which serve two purposes: they improve our drivers' lives and well-being, as well as ultimately reduce The Fund's risk exposure since we operate without the risk mitigation tools that a traditional insurance company would have.
---
IAIABC: What do you see as some of the major challenges the industry is facing and how can we as a community address them?
LM: The for-hire vehicle industry has changed at an unprecedented rate in recent years with the rise of app-based companies and the rapid advancement of technology and access to it. Technology is driving the growth of the gig economy with companies such as Postmates, and more and more Americans are working as independent contractors rather than as traditional employees. A major challenge with this phenomenon is that, as independent contractors, these workers do not have access to the benefits that traditional employees have. This is an issue that needs to be addressed and our organization can serve as a model for portable benefits that could be expanded across sectors.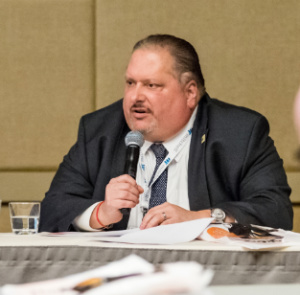 ---
IAIABC: Are there any projects/programs/initiatives going on at your organization that you are particularly excited or enthusiastic about?
LM: We are particularly excited about the expansion of our provided benefits over the last few years. In addition to traditional Workers Compensation, in 2017 we began offering a death benefit to the families of covered drivers who are killed on the job. The death benefit, which is guaranteed at $50,000, ensures that families of deceased drivers will not also suffer financially. We also provide drivers with free State Certified Defensive Driving courses and our Wellness, Safety and Education (STEP) Program. Not only are these courses free, but drivers can be paid $300 once every three years for completing the defensive driving course, as well as a one-time payment of $150 for completing the STEP program. We have also recently launched a mental health and wellness program that seeks to destigmatize mental health issues and takes a holistic approach to wellness by providing a suite of free counseling, case management services and classes to address and prevent crisis situations.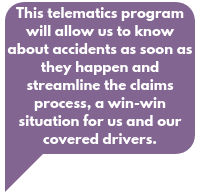 We are also currently developing the Safety Advancement for Excellence in Driving (S.A.F.E. iD) program which will use telematics technology to connect covered drivers with us and help them to take steps towards becoming the safest drivers in the industry. Drivers who voluntarily participate in the program will have the ability to assess their driving skills, receive tips on the areas in which they can improve, participate in challenges with other drivers, earn rewards for their accomplishments and even receive savings from program partners such as insurance reductions. We have worked with one of the largest auto liability insurers in New York for this program.
Since our covered drivers are technically only our employees for Workers Compensation benefits, there is a greater disconnect between us compared to traditional situations. Because of this, we often don't receive the First Notice of Loss for up to thirty to sixty days. This telematics program will allow us to know about accidents as soon as they happen and streamline the claims process, a win-win situation for us and our covered drivers.
---
IAIABC: Why is your organization a member of the IAIABC? What would you tell others about the benefits of membership?
LM: When Electronic Data Interchange (EDI) started to become the standard in New York, we felt that membership with the IAIABC was the best place to get useful information. There are many benefits to being a member of an innovative organization like the IAIABC, who are always seeking for new ways to handle a changing workplace. The people who work at the IAIABC are great and between their annual conventions and The Forum, there's no better way to stay informed and remain ahead of the curve!