Workers' Compensaiton Research Institute (WCRI)


IAIABC: Please provide a description of your organization.

Andrew Kenneally, Communications Director, Workers' Compensation Research Institute: Founded in 1983, the Cambridge, MA-based Workers Compensation Research Institute (WCRI) is an independent, not-for-profit research organization that provides objective, high-quality research on important public policy issues.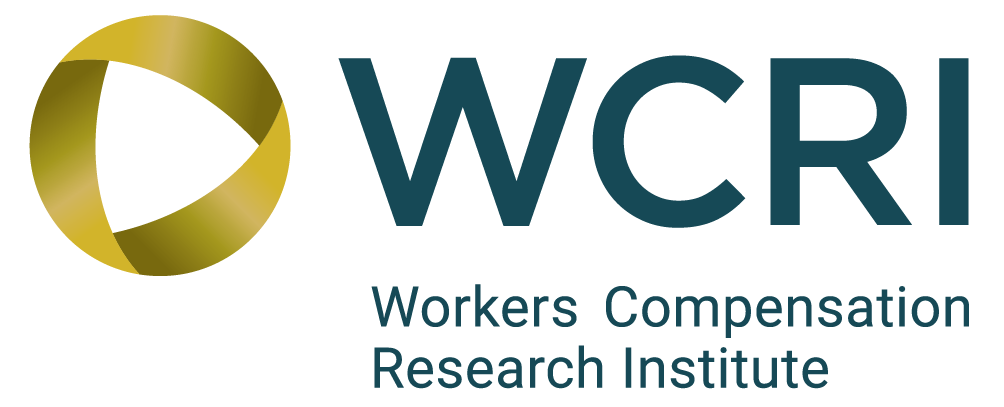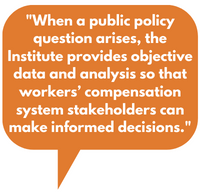 IAIABC: How does your organization serve the workers' compensation industry?
AK: When a public policy question arises, the Institute provides objective data and analysis so that workers' compensation system stakeholders can make informed decisions. WCRI does not take positions or make recommendations on the issues it researches; those decisions are best left to policymakers. The objectivity of our work is further ensured through rigorous, unbiased peer review.
The Institute's work includes the following:
Original research studies of major issues confronting workers' compensation systems (e.g., outcomes for workers, prescription drugs and opioids, physician dispensing, treatment guidelines)
Studies of individual state systems where policymakers have shown an interest in change and where there is an unmet need for objective information.
Studies of states that have undergone major legislative changes to measure the impact of those reforms and draw possible lessons for other states.
Presentations on research findings to legislators, workers' compensation administrators, industry groups, and other stakeholders.
With WCRI's research, policymakers and other system stakeholders–employers, insurers, and labor unions–can monitor state systems on a regular basis and identify changes to improve system performance. This results in a more enduring, efficient, and equitable system that better serves the needs of workers and employers.
IAIABC: What do you see as some of the major challenges the industry is facing, and how can we as a community address them?
AK: The past few years have brought everyone challenges and opportunities. Everyone in the industry has tools to help us continue to work and live while learning new ways of communicating with each other, treating injured workers, and administering claims and proceedings associated with claims. WCRI helps identify what challenges are out there, studies those challenges, and then provides information to make better decisions.
IAIABC: Are there any projects/programs/initatives going on at your organization that you are particularly excited or enthusiastic about?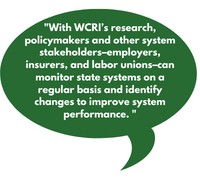 AK: We have many interesting reports coming out on timely topics (long-COVID, changes in how medical care is delivered and claims are affected by labor market disruptions, changes in the way we work, etc.) We produce 40-50 reports a year on a range of topics, including our workers' compensation laws report, which is a publication that WCRI and the IAIABC work on together.
In terms of events, we host around six webinars a year, numerous state advisory committee meetings, and an annual conference. Our 2023 WCRI Issues & Research Conference is happening this month, March 21-22, 2023, in Phoenix, AZ. Our two-day program highlights the Institute's latest research while drawing upon the diverse perspectives of highly respected workers' compensation experts and policymakers from across the country. Conference participants will leave with new insights, valuable networking contacts, and a better understanding of key issues in today's competitive environment.

IAIABC: Why is your organization a member of the IAIABC? What would you tell others about the benefits of membership?
AK: We are a member of the IAIABC because we believe in its mission to find solutions to reduce harm and aid recovery from occupational injuries and illnesses. The IAIABC conferences, resources, webinars, training, specialized education programs, committee work, and member forums help the workers' compensation community share information and improve the systems for the benefit of all stakeholders.