Commonwealth of Massachusetts Department of Industrial Accidents


IAIABC: Please provide a description of your organization.

Sheri Bowles, Interim Director, Commonwealth of Massachusetts Department of Industrial Accidents: The Department of Industrial Accidents' (DIA) vision is to equitably serve injured workers, insurers, and employers. DIA oversees the Massachusetts workers' compensation system. We have 200 employees representing our main office in Boston and 4 regional offices across the state.
Our agency is comprised of 3 main divisions: Division of Administration, Office of Legal Counsel, and Division of Dispute Resolution. The Division of Administration is led by the Director of Administration and includes Claims Administration, and the Offices of Insurance/Assessments, Safety, Education & Vocational Rehabilitation, and Health Policy. The Office of Legal Counsel is led by the DIA's General Counsel and is comprised of the Office of Investigations, Workers' Compensation Trust Fund, and the Office of Legal Counsel. Our Division of Dispute Resolution is led by the Senior Judge and includes the Conciliation Unit, Impartial Scheduling, 21 Administrative Judges,and 6 Administrative Law Judges. There are several supporting units within the agency as well.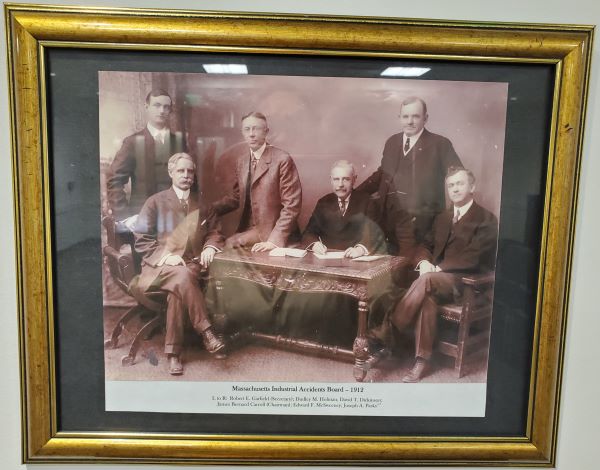 IAIABC: How does your organization serve the workers' compensation industry?
SB: The DIA's mission is to provide prompt and fair compensation to employees who sustain occupational injuries and illnesses, by ensuring they receive necessary and appropriate medical treatment in a timely manner, while also balancing the needs of employers and insurers.
The Division of Dispute Resolution functions as the court system for disputed cases. Also, the DIA ensures that all Massachusetts employers have workers' compensation insurance coverage for their employees.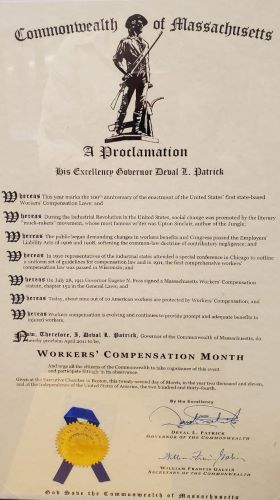 IAIABC: What do you see as some of the major challenges the industry is facing, and how can we as a community address them?
SB: I believe one area of focus is attracting and retaining employees and paving the way for future industry leaders. Also, I believe that the COVID-19 pandemic caused the industry to shift to a new working model, (i.e., new processes and technology and re-defining the work environment). What are the lessons learned and what do we enhance and improve as we move forward?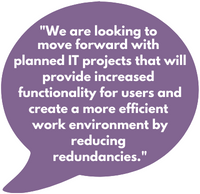 IAIABC: Are there any projects/programs/initatives going on at your organization that you are particularly excited or enthusiastic about?
SB: We are looking to move forward with planned IT projects that will provide increased functionality for users and create a more efficient work environment by reducing redundancies. Our agency oversees the Workplace Safety and Educational Training Grant program, we are beginning the work to automate the grant application process. Also, in the next fiscal year we would like to begin working on modernizing our main IT platform.

IAIABC: Why is your organization a member of the IAIABC? What would you tell others about the benefits of membership?
SB: The congenial and collaborative environment is valuable because it provides an opportunity to share and learn from workers' compensation professionals internationally.
---