Professional Bio
Dane has been with the IAIABC since 2023. As the Director of Standards Development & Outreach, Dane serves as the staff liaison to all of the IAIABC EDI committees and supports projects and administration they are engaged in. Dane graduated from Washburn University in 2011 with a degree in Legal Studies, and from Bellevue University in 2017 with an MBA. Previously he worked for the jurisdiction of Kansas supporting their EDI program and workers' compensation system. He has a wife and four beautiful fur babies including a Corgi and three cats. In his spare time, Dane enjoys homebrewing, 3D printing, and is currently learning woodworking.

What is your favorite TV Series and why?

My favorite series is Ted Lasso, because it is not only the most heartwarming, funny, and inspiring piece of media I've ever seen but also the most profound. I dub it "Sesame Street for adults," because it has amazing character arcs filled with growth and emotional education. The main character is from Kansas, where I am also from, so there are added parallels that make it extra special for me. I recommend it to anybody.

What is your favorite quote and why?

"Be Curious, not Judgmental." This quote serves as a reminder to myself to seek to understand the motivations and experiences of people before assuming the worst. Everyone acts the way they do for a reason, even when one acts horrendously. And if we can gain insight into those reasons then we can find common ground, and grow closer as communities.
Organization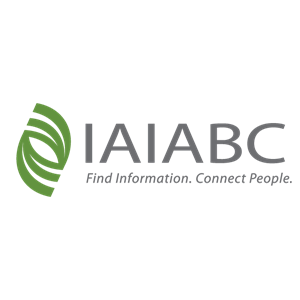 IAIABC
6580 Monona Drive #1243
Monona, WI 53716
United States
(608) 841-2017
http://www.iaiabc.org

U.S. Jurisdictional Member
---