Professional Bio
Heather has been with the IAIABC since 2007. She is from Tualatin, Oregon and graduated from Marquette University in 2004 with a degree in Marketing and from Cardinal Stritch University in 2009 with her MBA. Heather enjoys watching football and basketball, playing golf, reading, traveling, and spending time with her husband and two sons.

What's the most exciting part of your job?
I love being a part of an industry that is making a difference in the daily lives of workers. The work the IAIABC and its members do has meaning and impact. That the Grand Bargain struck so many years ago between labor and management still stands is a testament to its importance in society.

What has been your favorite project at the IAIABC and why?
My favorite project was "100 Reflections," a project we did in 2011 to celebrate the 100 year anniversary of workers' compensation in the U.S. Over 100 days, we shared 100 quotes from current and past industry leaders about workers' compensation. It gave a meaningful view into the rich history of workers' compensation and the many people who have moved the industry forward. It was a lot of fun connecting with so many people in the industry and scouring through old conference proceedings for quotes. I also love honoring young leaders through the IAIABC NextGen Awards.

Which historical figure would you most like to meet and why?
I am a history nerd. There are many eras of history I would like to explore, but I think my first choice of figures to meet would be Julius Caesar. The arc of his life was fascinating and I would love to hear about what his plans for Rome were before he was assassinated.

What is your favorite movie and why?
Interstellar. I love movies about space and the Interstellar story is a moving one. The music, all played on an organ, is incredibly dramatic and serves as its own character in the film. I often put this movie on in the background while I am making dinner or doing housework.
Organization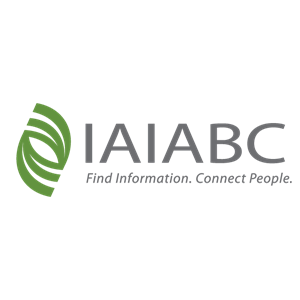 IAIABC
6580 Monona Drive #1243
Monona, WI 53716
United States
(608) 841-2017
http://www.iaiabc.org

U.S. Jurisdictional Member
---