Professional Bio
Jessica joined the IAIABC staff in July 2017. She handles logistics for IAIABC conferences, including The Forum and Convention, educational offerings, and other meetings. Jessica coordinates IAIABC marketing and communications activities including website updates, email marketing, marketing analytics, and social media. Jessica is the staff liaison for the Medical Issues and Regulation Committees. She is also the IAIABC liaison for the Central States Association, Northeast States Association and Western Association of Workers' Compensation Boards. Jessica graduated from University of Wisconsin – Whitewater in 2017 with a degree in Public Relations.

What's the most exciting part of your job?
The most exciting part of my job is coordinating the IAIABC's conferences, The Forum and Convention. I really enjoy creating experiences for IAIABC event attendees in each unique city the IAIABC travels to.

What has been your favorite project at the IAIABC and why?
My favorite project at the IAIABC besides planning the conferences, has been the social media campaign featuring IAIABC committee leaders, staff, and board members in 2021. It was so much fun learning about the IAIABC leadership on a personal level.

What is on your bucket list and why?
Two things on my bucket list #1 I'm currently working towards visiting every Disney Park in the World. I've been to Disneyland and Disney World, but I want to see them all. Disney was a huge part of my childhood and I love theme parks, so I'm looking forward to making that happen. #2 on my bucket list is attending San Diego Comic Con. I am a huge nerd and would love to cosplay and attend someday.

If you were an animal, what would you be and why?
If I were an animal, I would be a crow, especially if it could be one that has a purple oil slick look to it. Crows are planners, problem solvers, and like to work in groups, and I feel like that describes me. Honestly it would be great to be able to fly places as well.
Organization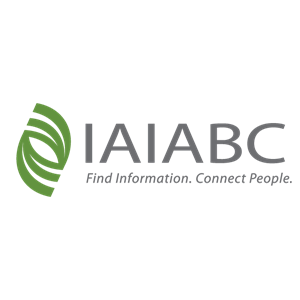 IAIABC
6580 Monona Drive #1243
Monona, WI 53716
United States
(608) 841-2017
http://www.iaiabc.org

U.S. Jurisdictional Member
---
Committees
Medical Issues Committee, Regulation Committee