Back to Events
Foundations of Workers' Compensation Program 2021
Friday, January 1, 2021
at
12:00 AM (CST)
to Friday, April 30, 2021 at 12:00 AM (CDT)
* Registration open until 1/15/21 at 11:59 PM ()
Event Details
The IAIABC Foundations of Workers' Compensation Program is developed for those charged with the administration of their state, provincial, or jurisdictional workers' compensation system. The Foundations Program offers a comprehensive look at workers' compensation administrative and regulatory topics at a theoretical and practical level, examining how differences play out across systems.
Program content is shared through self-paced learning modules, webinars, and discussion sessions. Participants who complete the entire Program, finish all assignments, and pass the final test receive the Foundations digital credential.
Participants may include those with management responsibility within workers' compensation commissions or boards, departments of labor or workforce development, divisions of workers' compensation, or departments of insurance. Many participants in the Foundations Program are new to workers' compensation.
Courses
January 2021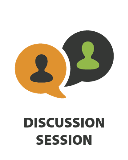 Orientation
Thursday, January 21, 2021 1:00 PM- 2:00 PM CST
Meet and learn about other participants in the 2021 Foundations Program cohort. During this session, we will also walk through how to access courses, the flow of the program, and opportunities to engage.
---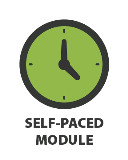 History of Workers' Compensation
Founded more than 125 years ago in Germany, workers' compensation is the oldest social insurance program in the world. This self-guided course will share key elements and events that resulted in the development of workplace accident insurance schemes. In particular, explore the economic, legal, and social conditions of the industrial revolution which fermented a demand for change. Appreciate the importance of workers' compensation as a "grand bargain" and why the concepts of exclusive remedy and no-fault insurance were so revolutionary.
---
February 2021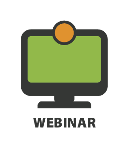 Workers' Compensation Administrative and Regulatory Structures
All workers' compensation systems are founded on the principles of equity and protection for employers and employees. However, there are often vast differences in design among state, provincial, and other jurisdictional workers' compensation systems. Learn how workers' compensation laws are administered, regulated, and financed across jurisdictions. Explore leadership and political control within the jurisdictional structure and understand how stakeholders are engaged in the public policy process. Discuss key differences between public and private insurance models, sub-national and national, and administrative, commission, and court systems.
---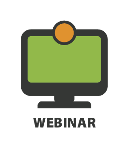 Principles of Workers' Compensation
This webinar will cover the fundamental public policy principles of workers' compensation addressing benefit levels and adequacy, permanent impairment rating and compensation, causation standards, delivery of medical care, and elective vs. compulsory coverage arrangements. This course will provide an essential foundation in understanding workers' compensation systems and provide insight on the challenges policymakers face in responding to calls for system change. Appreciate how jurisdictional differences impact the application of these principles around the world.
---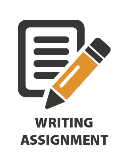 Writing Assignment
Write about your agency's mission statement and key priorities or how your agency engages stakeholders.
---
March 2021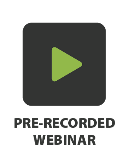 Overview of Insurance
Learn the fundamental differences between workers' compensation and other liability insurance programs, including financing of both public and private insurance models. Understand special mechanisms in private insurance regulation, including the role of "insurer of last resort" and rating bureaus. Learn about basic insurance functions including underwriting, loss control, and the claims process, and discuss how these functions impact system stakeholders including employers and employees. Learn the common metrics that describe insurer performance and consider why it is important for jurisdictions to follow insurance market trends.
---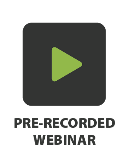 Overview of Self-Insurance
Many jurisdictions, including both public and private models, allow some companies to self-insure for their claims liabilities. Discuss the benefits of self-insurance and the unique challenges self-insurance may present for public policy makers. Learn the differences between traditional self-insurance, group self-insurance, large deductible policies, and other regulatory models. Understand the common financial and organizational performance metrics that jurisdictions evaluate and monitor to allow companies to become and remain self-insured. Discuss different regulatory approaches to guarantee all claim liabilities will be paid in the event of a self-insured bankruptcy.
---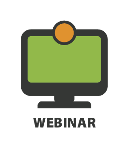 The Claims Process
Understand the distinctive features of the workers' compensation claims process and the basic principles of successful claims management. Learn about the events that occur during the life of a workers' compensation claim from the time the accident occurs until the claim is closed or resolved. Participants will also explore where friction points in a claim can occur and how additional resources are used to assist in complicated claims. This webinar will also provide examples of complying with various jurisdictional claims requirements and discuss how jurisdictional agencies can assist in helping an injured worker navigate the process.
---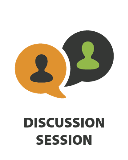 Discussion Session
Discussion will center around who is involved in the workers' compensation system and the challenges each stakeholder group may encounter. What solutions are possible?
---
April 2021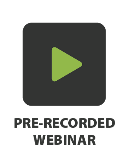 Dispute Resolution
Contested cases result in the need for both informal and formal dispute resolution systems across jurisdictions. Learn about commonalities and differences across jurisdictions and how the administrative and regulatory structure impacts the resolution process. Discuss differences in administrative and civil court proceedings, and jurisdictional practices for mediation, rules of evidence, and appeals. Understand how case law created through the dispute resolution process can shape a system without a law change.
---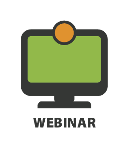 Data Reporting
Jurisdictions collect data in order to monitor and manage their workers compensation system. Learn what information jurisdictions collect and for what purpose. Participants will also explore the principles of good metrics and performance measurement.
---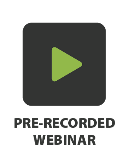 Medical Management
In many jurisdictions, medical costs now represent more than 60% of overall expenditures in the system. Effectively managing medical care is essential to improving outcomes and maintaining system equity. Gain a basic understanding of the many strategies jurisdictions have adopted to manage medical including fee schedules, treatment guidelines, utilization review, managed care, and more. Compare and contrast the experiences of medical management in public (Ohio) and private (Tennessee) insurance models. Understand the role of medical directors and medical advisory committees in shaping policy and practice.
---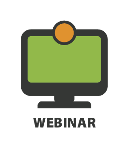 Return to Work
Learn why return to work is important and why it should be seen as a key element to an injured worker's recovery. Hear what regulators and policymakers can do to remove barriers to return-to-work and to support the process through education, administrative procedure review, and timely dispute resolution practices.
---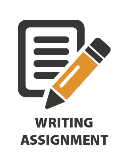 Writing Assignment
Take a more detailed look at an issue or challenge arising in workers' compensation and propose a possible solution or a way to address the challenge.
---
A final test will complete the Foundations Program
*For modules and pre-recorded webinars, please go to the IAIABC's Learning Management System (LMS) to sign in and access your foundations resources.