NextGen Awards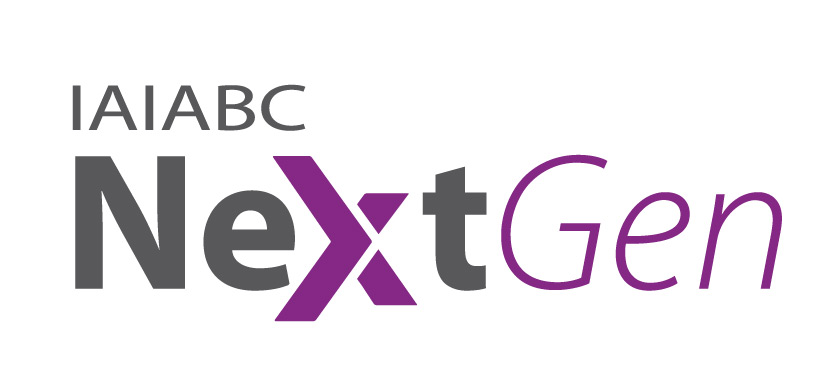 IAIABC NextGen Awards launched in 2017 as a way to recognize talented individuals under the age of 40 who are having a substantial and positive impact on workers' compensation, making a significant difference within their organizations, and leading the industry into the future.
2023 NextGen Award Recipients
The IAIABC congratulates the recipients of the 2023 NextGen Awards.

Harsh Bhasin
Modernization Program Director, Missouri Department of Labor & Industrial Relations - Division of Workers' Compensation (formerly)
Claudia Byers
Compliance Director, Tennessee Bureau of Workers' Compensation
Joel Cummings
Supervisor, Coverage Enforcement, Colorado Division of Workers' Compensation

Jessica Jones
Business Process & Support Section Manager, Montana Department of Labor and Industry, ESD

Katie Leveen
Executive Director of Data Sciences, NCCI

Stephan Marsh
Shareholder, Burg Simpson Eldredge Harsh & Jardine PC
Elizabeth Patrick
EDI Senior Analyst, Virginia Workers' Compensation Commission
Ann-Kathrin Schäfer
Head of International Social Law and European Law Section, German Social Accident Insurance (DGUV)
Amanda Waltemath
Director, Clinical Services, Healthesystems
The Award recipients will be celebrated at the IAIABC 109th Convention and in a 2023 issue of IAIABC Perspectives magazine.
2023 Finalists
The following individuals were Finalist NextGen Award nominees:
Annabel Cobane, Board Member, VRC, IARP WA and Advanced Vocational Solutions
Tyler Green, Policy Advisor, Department of Labor Office of Workers' Compensation Programs
Chris Gutierrez, CEO, Stryke National Investigations
Stacey Hendrickson, Director, Client Success, Enlyte
Brock Perkes, Director, Client Success, Enlyte
Amanda Quail, Senior Campaign Manager, Enlyte
2023 Honorable Mentions
The following individuals were Honorable Mention NextGen Award nominees:
Kalee Baker, Accounts Supervisor, Missouri Division of Workers' Compensation
Ken Booser, Sales and Support Associate, daisyBill
Sunil Chowdam, Project Administrator, Deloitte
Anna Coleman, IT Customer Support Manager, Washington State Department of Labor and Industries
Madeleine Dempsey, Lead Personal Clinician, Harvard MedTech
Ashkan Dorodyan, Director of Customer Relations, UR Specialist, Enlyte
Kevin Fong, Operations Associate, dasiyBill
Ally Goldfarb, UI/UX Designer, daisyBill
Alexis Hildebrand, Admin Office Manager, Alaska Division of Workers' Compensation
Mary Hunt, Data Analyst III, Corvel Corporation
Blair Ilsley, Educational Content Coordinator, Colorado Division of Workers' Compensation
Dan Lovhaug, VP - IT and Security Officer, WCRA
Britt Martin, Customer Success Specialist, dasiyBill
Aaron McGraw, Senior Director of Data Analytics, Ohio Bureau of Workers' Compensation
Priscilla Padilla, Uninsured Employers' Fund Administrator, New Mexico Workers' Compensation Administration
Melena Slavens, Quality Audit Reviewer/Senior Program Auditor, Salus
Carissa Stahly, Mediator, Montana Department of Labor
Selection Committee Members
A committee of eleven industry professionals selected the IAIABC NextGen Award recipients from among the nominations. It is important to note that any selection committee member who works for the same organization as a nominee did not provide input on that nominee, and that selections were based solely on information received on the nomination form.
Stephanie Arkelian, Healthesystems (2018 NextGen Recipient)
Erin Bishop, Virgina Workers' Compensation Commission (2020 NextGen Recipient)
Shayne Garner, Ebix
Ceil Jung, SFM
Heather Lore, IAIABC
Neil McSheim, WSIB
Megan Nelson, Gallagher Bassett (2020 NextGen Recipient)
Jennifer Norleen-Beitel, Saskatchewan Workers' Compensation Board (2018 NextGen Recipient)
Steven Peters, Wisconsin Worker's Compensation Division
Mark Pew, The RxProfessor LLC
Jordan Russell, Oklahoma Workers' Compensation Commission
---
Previous Recipients