Ohio Bureau of Workers' Compensation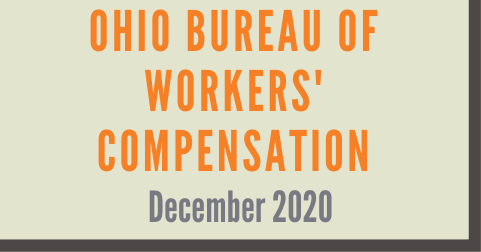 IAIABC: Please provide a description of your organization.
Ann Shannon, Ohio Bureau of Workers' Compensation: The Ohio Bureau of Workers' Compensation (BWC) is the exclusive provider of workers' compensation coverage to 249,000 employers in Ohio. Established in 1912, Ohio's monopolistic system is headquartered in Columbus, Ohio, and has 10 service offices throughout the state. BWC has approximately 1,700 employees whose united vision is to transform BWC into an agile organization driven by customer success.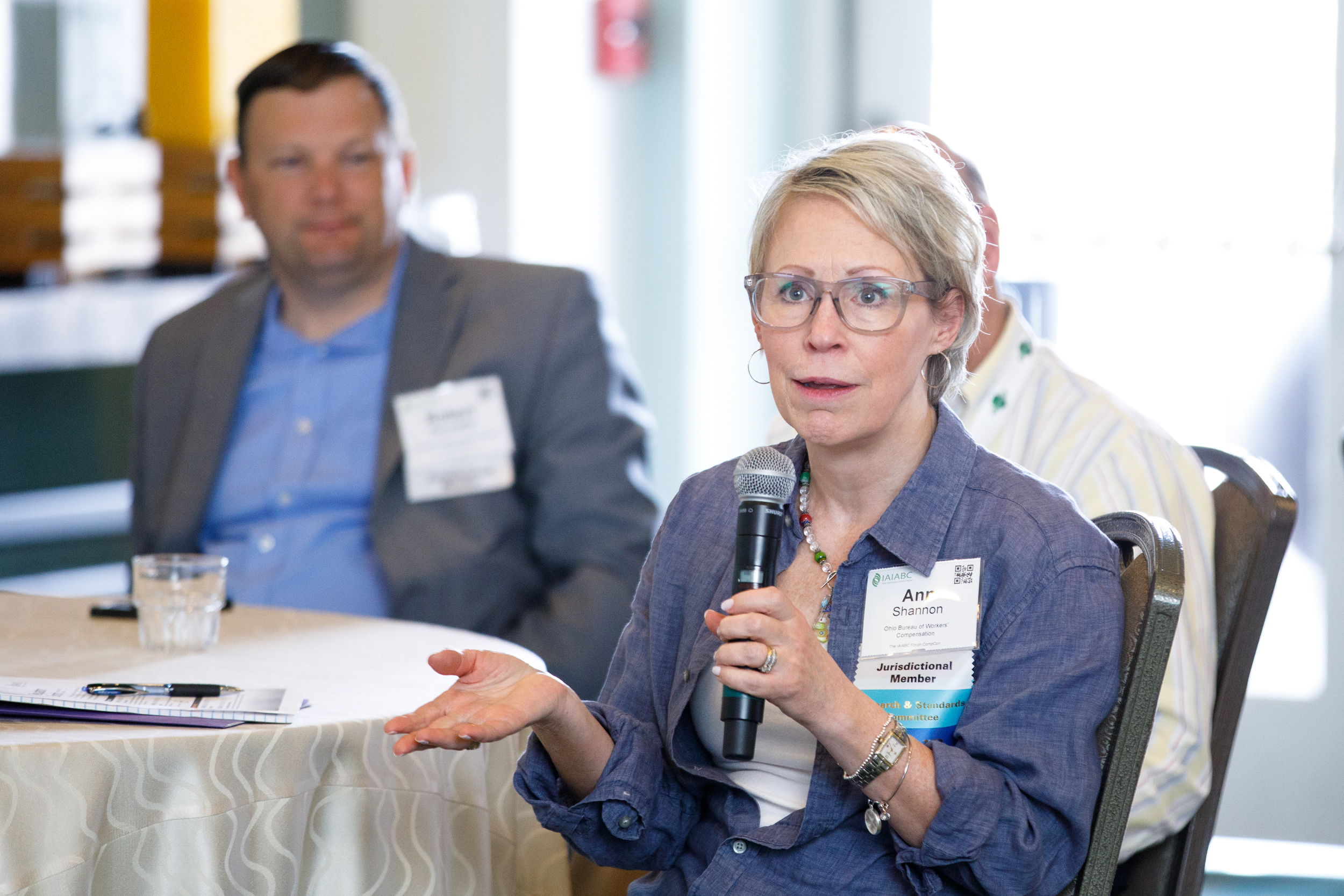 IAIABC: How does your organization serve the workers' compensation industry or what do you see as the most important role you play in the workers' compensation industry?
AS: We provide medical coverage and compensation to Ohio's injured workers, managing more than 600,000 open claims. We also partner with our employer community to create safe workplaces across our state, offering $35 million a year in grants and the expertise of our safety consultants at no extra charge to employer premiums. With nearly $28 billion in assets, we earn strong investment returns year after year that we share with our employer customers. We also routinely reduce our rates and offer innovative programs to keep employers' workers compensation costs as low and fair as possible.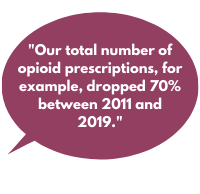 In addition, we are recognized as a leader in the industry, with workers' comp systems across the country frequently reaching out to us for guidance on building successful workplace safety programs, fraud prevention, and medical services. We have a first-rate pharmacy program that continues to reduce the potential misuse of dangerous medications. Our total number of opioid prescriptions, for example, dropped 70% between 2011 and 2019. Also, the number of injured workers receiving an opioid prescription fell 70% over that same period.
IAIABC: What do you see as some of the major challenges the industry is facing and how can we as a community address them?
AS: Like many other jurisdictions, a long-term challenge for BWC will be succession planning to ensure the mission of the agency continues. Attracting and retaining top talent, as well as knowledge transfer from our veteran employees are all necessary elements of a successful plan. BWC has been steadily adding various layers to its succession plans to address all elements of talent management.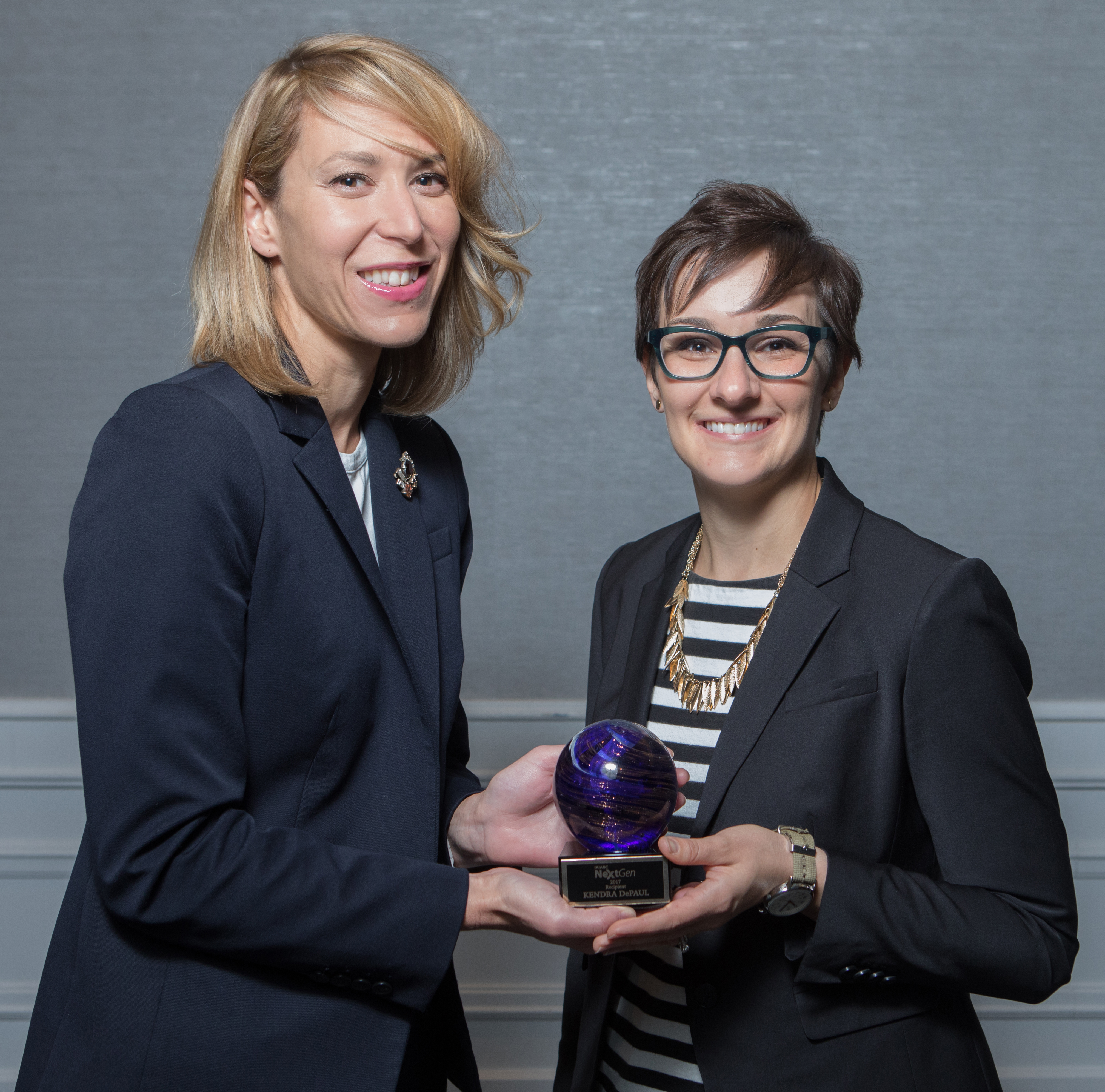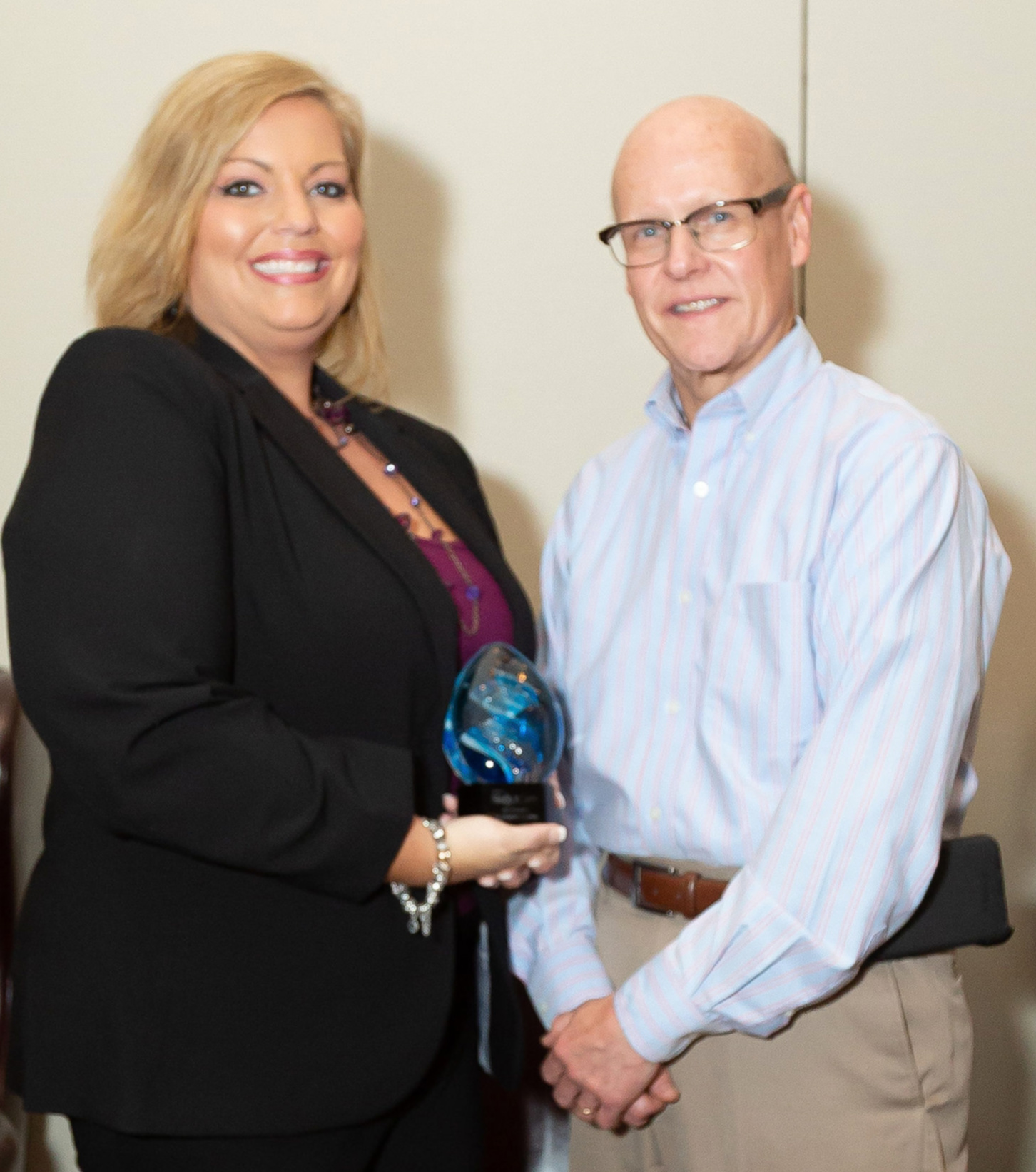 Images, top left to bottom: Kendra DePaul (right), NextGen 2017 winner; Stephanie Pauley (left), NextGen 2018 winner; and Derek West (right), NextGen 2019 winner
IAIABC: Are there any projects/programs/initiatives going on at your organization that you are particularly excited or enthusiastic about?
AS: This year, our board of directors approved sending THREE dividends totaling nearly $8 billion to Ohio's private and public employers to help them survive the COVID-19 pandemic. This includes $1.54 billion in April, $1.34 billion in September, and a whopping $5 billion on Nov. 2, the largest dividend in our history. These dividends provided immediate financial relief for Ohio employers amid some of the toughest economic challenges of the last 100 years. As Ohio Gov. Mike DeWine said, these dividends are "about keeping businesses open and people employed."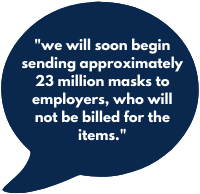 We've also shipped 23 million masks to nearly 200,000 Ohio employers at no cost to them since late May as part of ProtectingOhio's Workforce — We've Got You Covered. In a second round, we will soon begin sending approximately 23 million masks to employers, who will not be billed for the items. The funding comes from our Division of Safety & Hygiene at no impact to the division's safety services and grant programs. We've taken these measures because BWC knows that investing in a safer workforce prevents accident and illness, reduces workers' compensation costs, and protects Ohio's employees.
IAIABC: Why is your organization a member of the IAIABC? What would you tell others about the benefits of membership?
AS: I'm proud to note that Ohio is one of the founding members of this organization, a fact I learned at my first convention. BWC has stayed a member of the IAIABC because of the many opportunities membership provides to learn about new and cutting-edge approaches to the common problems we face in this industry. Furthermore, by sharing our experiences with one another through the IAIABC, I believe we are all building a better industry together.