Sikich

IAIABC: Please provide a description of your organization.
Rahul Bhatia, Senior Director of Insurance Technology, Sikich: Sikich LLP is a global company specializing in technology-enabled professional services. The firm's roster is comprised of 1,400 dedicated resources with extensive domain knowledge in various industry verticals.
Sikich LLP's foundation is built on 35 years of serving clients, drawing on a diverse portfolio of technology solutions to deliver transformative digital strategies, and ranks as one of the largest CPA firms in the United States. From corporations and not-for-profits to state and local governments and federal agencies, Sikich clients utilize a broad spectrum of services and products to help them optimize business processes and performance to achieve short-term goals balanced with agility to grow for the future.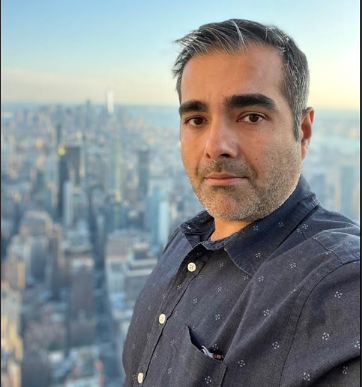 IAIABC: How does your organization serve the workers' compensation industry or what do you see as the most important role you play in the workers' compensation industry?
RB:The InsurTech team (under Sikich's Regulatory, Quality & Compliance Advisory Practice) leverages its deep industry domain experience and comprehensive network of partner relationships with regulatory bodies to help clients achieve and sustain compliance for evolving regulatory requirements.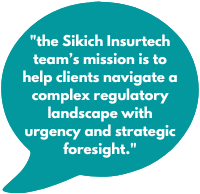 IAIABC: What do you see as some of the major challenges the industry is facing, and how can we as a community address them?
RB: As laws, regulations, and technologies advance at a rapid pace, the Sikich Insurtech team's mission is to help clients navigate a complex regulatory landscape with urgency and strategic foresight. We pride ourselves in solving for the impacts these changes impose on client business processes, while also helping them get ahead of 'what's next'.
IAIABC: Are there any projects/programs/initiatives going on at your organization that you are particularly excited or enthusiastic about?
RB: In 2022, Sikich has acquired some of the top industry talent and subject matter expertise in the workers comp industry enabling us to better service our carrier, TPA, and MGA clients in their digital journeys across enterprise policy, billing, and claims platforms.

IAIABC: Why is your organization a member of the IAIABC? What would you tell others about the benefits of membership?
RB: The benefits we've received as members of the IAIABC are vital in keeping us at the forefront of industry advancements and allowing us to support and translate regulatory changes and trends to our clients enterprise platforms.
The IAIABC membership provides key insights and real-time accessibility to documentation at the jurisdictional level. This specialized intelligence is critical in helping our team identify, prioritize, and implement both process and technology optimizations impacting our client's day-to-day business.