Utah Labor Commission: Division of Industrial Accidents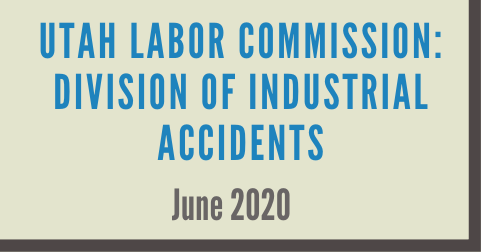 IAIABC: Please provide a description of your organization.
Ron Dressler, Director, Utah Division of Industrial Accidents :The Division of Industrial Accidents is one of five divisions which
make up the Utah Labor Commission, with Utah Occupational Safety and Health (UOSH), Utah Antidiscrimination and Labor, Boiler, Elevator, and Coal Mine Safety, and Adjudication, being the others. Though Utah is the twelfth largest state by land mass the division itself is surprisingly small, rivaling some of the smallest workers' compensation programs in the country with just under 20 employees.
The division was one of the first in the Commission with the creation of the Workers' Compensation Act in 1917. We, along with the other divisions which make up the Utah Labor Commission, are housed in downtown Salt Lake City in the Heber Wells building. Our organizational vision is to support the Utah Labor Commission's larger goal of "ensuring safety and fairness in the workplace and housing."

IAIABC: How does your organization serve the workers' compensation industry or what do you see as the most important role you play in the workers' compensation industry?
RD: Based on our statutory mandate, we've developed the following mission statement: "To assist in resolving workplace injury disputes fairly and efficiently and to monitor and enforce state-required workers' compensation coverage requirements." Our two primary duties involve assisting individuals and business with complying with the workers' compensation coverage requirements, and to assist Utah's stakeholders – injured workers, medical providers, insurance carriers, and attorneys with the claims process and benefit structure.
We are neutral in all of our public dealings, and assist on an individual or system wide level, depending on the need. We develop claims reporting processes, manage the Medical Fee Guidelines regarding treatment and payment, and educate the public as to workers' compensation requirements and benefits.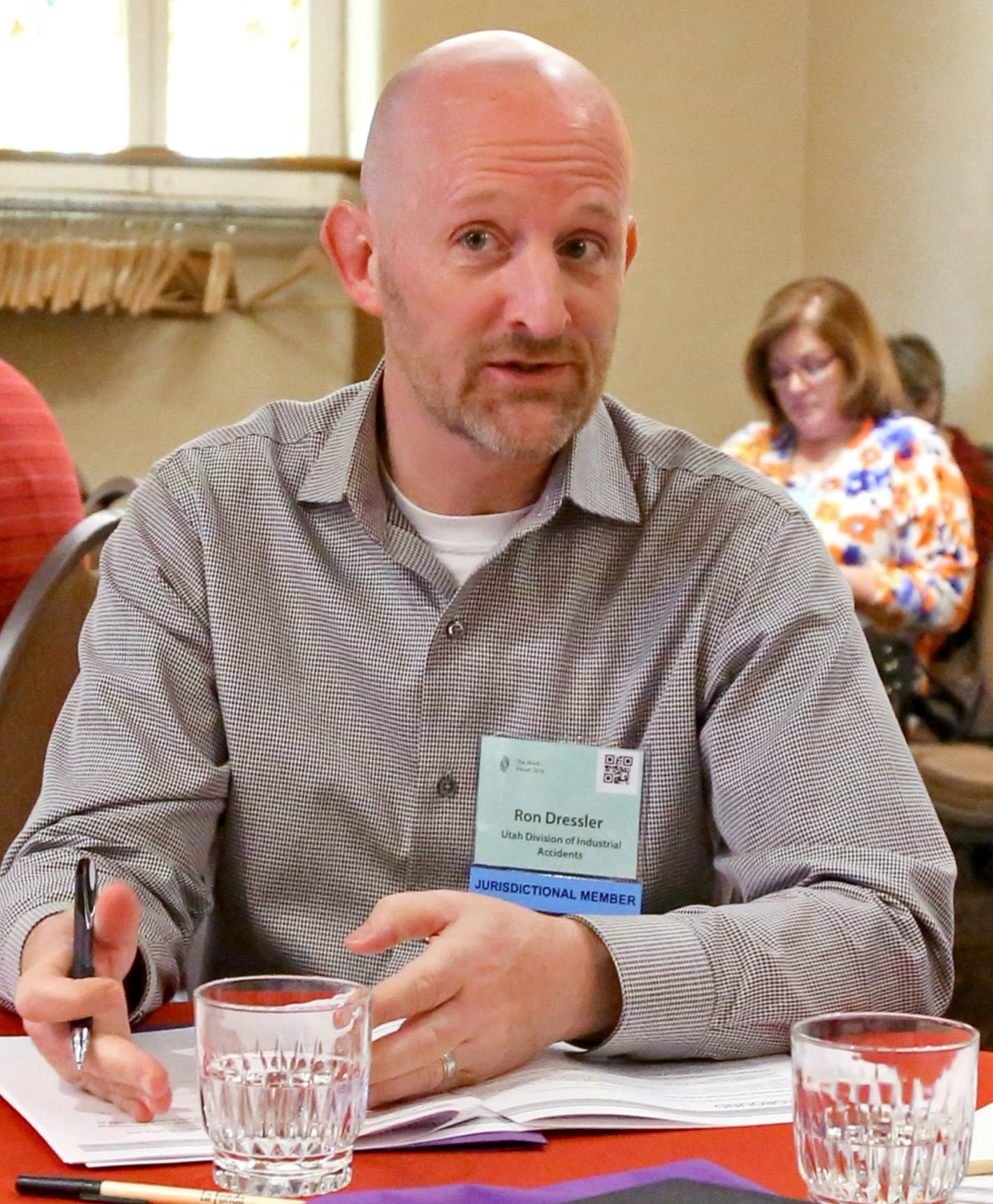 IAIABC: What do you see as some of the major challenges the industry is facing and
how can we as a community address them?
RD: On a general level, willingness and readiness to adapt to "change" seems to be key. "Change" can include such as advances in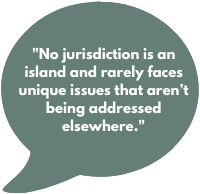 technology (EDI, telemedicine), policy changes (new industry presumptions, new schedules or payment structures), and items outside of our control like pandemics.
Specifically, the "hot button" issues continue to be certain injury presumptions (firefighters, first responders), how to manage mental stress claims, and the ever changing workforce models. In Utah's experience, collaboration has always been key. Working with, learning from, and collaborating with other jurisdictions as well as private sector industries and organizations continues to be the most beneficial tool in addressing these issues. No jurisdiction is an island and rarely faces unique issues that aren't being addressed elsewhere.
IAIABC: Are there any projects/programs/initiatives going on at your organization that you are particularly excited or enthusiastic about?
RD: The Utah Industrial Accidents has been participating in the SUCCESS Framework initiative in partnership with the Governor's Office of Management and Budget. The original objective of this initiative was to improve the performance of the agencies by at least 25 percent. To achieve this the Division was tasked to align its people, policies, technology, business processes, performance measures, organization design, strategies, and goals.
Utilizing multiple organizational methodologies including the theory of constraints, lean management and total quality management the Division has seen great improvement in its processes. Some benefits that have been realized through both the SUCCESS initiative and ongoing Division efforts that we are proud of include: an increase of 33% of initiated employer noncompliance investigations, while increasing compliance by 19% and reducing the investigation processing cycle by 31%; the refactoring of our Claims EDI FROI programming and implementation of our SROI reporting, resulting in an increase of the reports received through EDI by over 400%, while improving the acceptance rate by 24%; implementing a claims intake process for informal dispute resolution to prevent a referral to the Adjudication Division, resulting in an additional 7% decline in adjudication referrals since we began tracking this effort at the beginning of this year.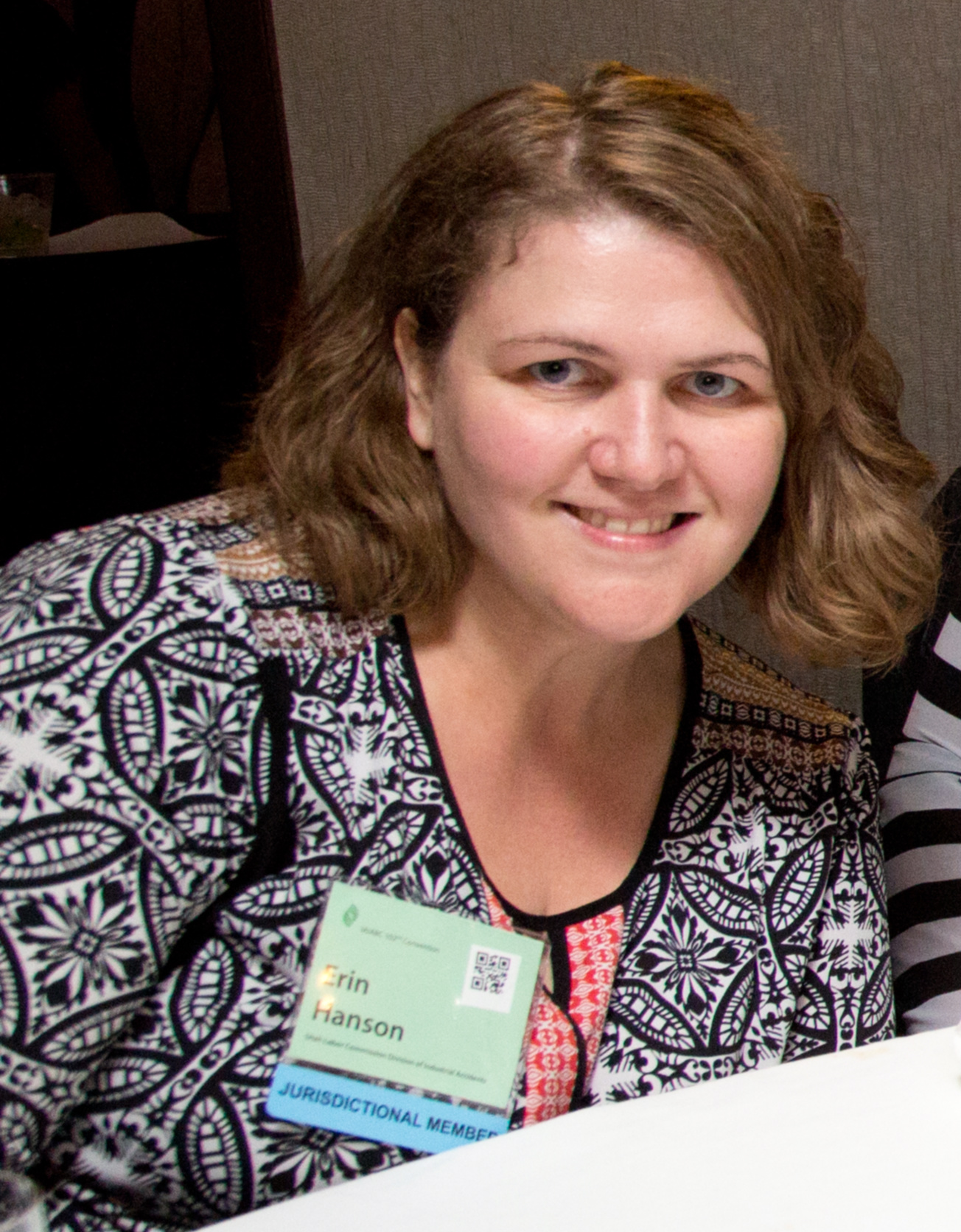 IAIABC: Why is your organization a member of the IAIABC? What would you tell others about the benefits of membership?
RD: Since its inception over 100 years ago, the IAIABC has become the premier workers' compensation trade organization for jurisdictions in the United States. It continues to be an industry leader in the collection, organizing, and dissemination of workers' compensation policy and regulation standards. Utah would find itself severely handicapped in the administration of its Workers' Compensation Act without the partnership and benefits the IAIABC provides.