Back to Events
Event Details
The IAIABC's first-ever hybrid conference
The IAIABC Convention addresses the current policy, regulatory, and administrative challenges and opportunities affecting workers' compensation around the world through a combination of presentations, discussion forums and roundtables, and social events.
The IAIABC Convention brings together more workers' compensation jurisdictional agency leaders than any other conference in North America.
The 107th Convention will be hosted as a "hybrid" conference, offering both in-person and virtual participation options. The hybrid conference will provide the opportunity for those who are comfortable traveling and attending in-person to do so, while giving a virtual option for those who elect not to travel. Many conference sessions will be available for virtual participation.
Who Participates?
In 2020, over 350 people attended the IAIABC Convention - Virtual, including representatives from 43 jurisdictions. Attendees of the IAIABC Convention traditionally include:
Jurisdictional regulators and administrators
Government/regulatory affairs personnel
Medical directors
Insurers
Claims administrators
Attorneys
Service providers
Medical providers
Administrative law judges
... and many more!
Where is it Hosted?
Attendees will have the option to participate in the 107th Convention either in-person or virtually.
Hotel
Louisville Marriott Downtown
Book Online Here
Phone: (502) 627-5045
The IAIABC has secured a room rate of $215 per night plus taxes and fees now through October 4, 2021. Mention the IAIABC when making your reservation.
Thank You Sponsors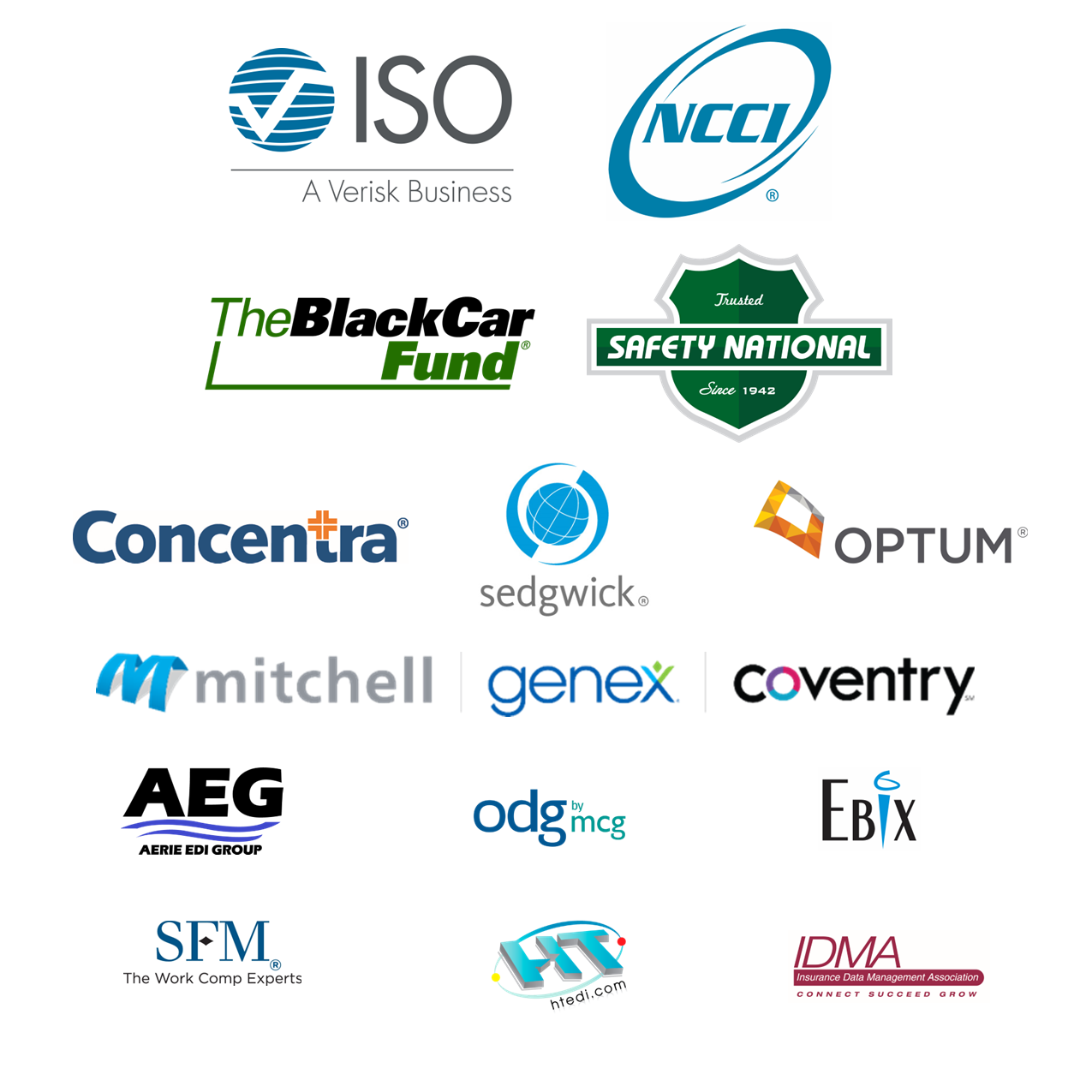 For More Information:
Jessica Faust
Events and Marketing Assistant
IAIABC
(608)410-2215
Program Agenda
The 107th Convention program does not follow the traditional Convention format, but the transformed agenda still offers plenty of educational, networking, and information-sharing opportunities throughout. Some sessions will be livestreamed for virtual participants and much of the programming will be available on demand following the live session.
Convention sessions available for only in-person particpants are italicized. For session descriptions, go to the printable agenda.

Monday, October 25, 2021 (all times Eastern Daylight Time)
1:00 - 5:00 pm Board of Directors' Meeting
4:00 - 6:00 pm Pre-Conference Check-in & Registration
Tuesday, October 26, 2021
7:30 am - 5:00 pm Check-in and Registration
7:30 am - 5:00 pm Marketplace
7:30 - 8:30 am Breakfast
8:30 - 9:15 am User Guide: Crafting Your 107th Convention Experience
10:00 - 10:45 am Float Like a Butterfly, Sting Like a Bee: Lessons from
Muhammed Ali
10:45 am - 12:30 pm Tour Muhammed Ali Center
10:30 am - 12:30 pm Working Luncheon: Board of Directors and Joint Committee
Council Meeting
12:30 - 1:30 pm Lunch
1:30 - 3:00 pm EDI Council Meeting
3:30 - 5:00 pm Associate Member Council Meeting
6:00 - 7:30 pm Additional Fee: Sip, Savor, and Bid!
Wednesday, October 27, 2021
7:30 am - 5:00 pm Check-in and Registration
8:00 am - 5:00 pm Marketplace
8:00 - 9:00 am Breakfast
9:00 - 10:00 am Welcome and President's Address
10:00 am - 12:00 pm EDI Jurisdictional Forum
12:00 - 1:30 pm Lunch (on your own)
12:00 - 1:30 pm Heads of Delegation Luncheon Sponsored by Concentra
(Invitation only)
1:00 - 3:00 pm Heads of Delegation and Associate Members' Forum (Open)
1:30 - 3:00 pm Heads of Delegation Forum (Jurisdictional participation only)
6:00 - 7:30 pm IAIABC President's Reception
Thursday, October 28, 2021
7:30 am - 3:00 pm Check-in and Registration
8:00 am - 5:00 pm Marketplace
8:00 - 9:00 am Breakfast
9:00 - 10:00 am Keynote: John Quinones on the "Moved and the Shaken"
10:30 - 11:15 am A Fireside Chat on Recovery, Rehabilitation and Return to Work
10:30 - 11:15 am Cybersecurity/Data Analytics
10:30 - 11:15 am EDI Claims Education
11:15 am - 12:30 pm Awards Luncheon Sponsored by NCCI
12:30 - 1:15 pm The Employer View: Investing in an Effective Workers'
Compensation System
12:30 - 1:15 pm What's Communication Got To Do With It?
12:30 - 1:15 pm EDI Medical/ProPay Education
12:30 - 1:15 pm EDI Systems Education
1:30 - 2:15 pm Voices of Those Who Aid, Assist, and Advocate
1:30 - 2:15 pm Canadian Spotlight: Hosted by the International Committee
1:30 - 2:15 pm EDI Proof of Coverage Education
2:30 - 3:15 pm Global Perspectives on Delivering Care: Hosted by the Medical
Issues Committee
2:30 - 3:15 pm Compliance Spotlight: Hosted by the Regulation Committee
2:30 - 3:15 pm EDI Claims Education
3:30 - 4:00 pm IAIABC Annual Business Meeting
IAIABC Events Code of Conduct
By registering for the IAIABC 107th Convention either virtually or in-person, you are agreeing to abide by the IAIABC Code of Conduct, state, federal and local health and safety regulations, and the IAIABC's health and safety measures on site.