Back to Events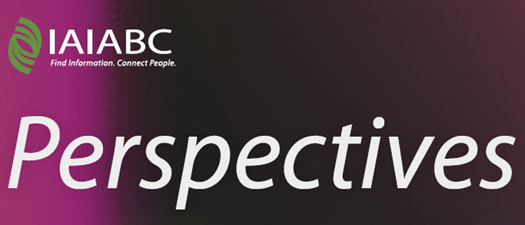 IAIABC "Perspectives Live"
Thursday, May 21, 2020
Event Details
Join us for IAIABC's "Perspectives Live" an interactive panel discussion centered on topics IAIABC members indicated as issues to watch in 2020. You will hear from three experts in their field, Dr. Cori Repp, Concentra Medical Centers, Wendy Vera, Tampa General Hospital, and Christy Culkin, Colorado Division of Workers' Compensation on the value of employer wellness programs both pre and post injury, how medical treatment has evolved in the information age, the role of mental health in claims management and more. The panel will be moderated by IAIABC Perspectives editor, Sandy Shtab from Healthesystems.
This meeting will be hosted in Zoom.
About Perspectives Magazine

Workers' compensation is a complicated industry, and sometimes, we can get caught in our niche and forget to look outside for new perspectives and ideas.
The IAIABC digital magazine Perspectives challenges us to think critically and differently about workers' compensation to help improve the system for its most important stakeholders, employees and employers, and while we're at it, expand our own minds.
Perspectives provides valuable information and insights in a condensed, easy-to-read format, fitting well into the busy workers' comp professional's life.
Perspectives is free to IAIABC members and non-members may purchase an annual subscription.