"Transformed" IAIABC 106th Convention (Virtual) Schedule Available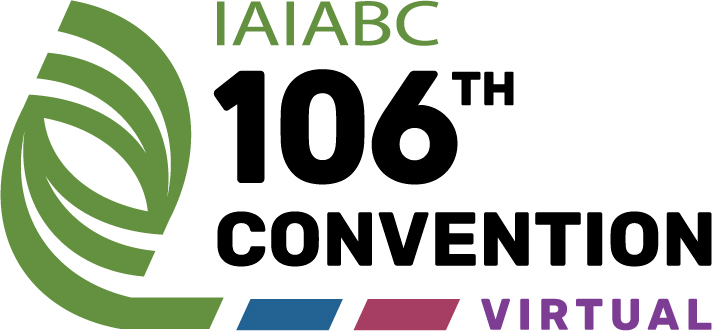 The International Association of Industrial Accident Boards and Commissions (IAIABC) will be "transforming" its 106th Convention from its traditional face-to-face format to an all-virtual event to take place during the month of September 2020.
The workers' compensation industry has had to transform policies, procedures, and regulation these last few months. The IAIABC 106th Convention theme of "Transform" will dig into these transformations and what transformations we may see in the future.
Through a mix of presentations and panels, jurisdictional forums, committee meetings, discussion sessions, and social events, the IAIABC Convention will provide education and share information and resources on workers' compensation regulatory, legislative, and administrative issues while connecting industry leaders in a virtual environment.
Beginning September 9th, Convention programming will take place each Wednesday and Thursday over four consecutive weeks. Each day will include several hours of programming, much of which will be available on-demand after the live session. Each week also has a theme to which sessions and meetings are related.

Care Week
September 9th & 10th
Intel Week
September 16th & 17th
Conflict Resolution Week
September 23rd & 24th

Policy Week
September 30th & October 1st
Registration for the IAIABC 106th Convention is now open, and the program is available. Visit www.iaiabc.org/convention to learn more.
About the IAIABC and the IAIABC Convention
The International Association of Industrial Accident Boards and Commissions is a not-for-profit association representing government agencies charged with the administration of workers' compensation systems as well as other workers' compensation professionals in the private sector. Its mission is to find solutions to reduce harm and aid recovery from occupational injuries and illnesses.
The IAIABC Convention addresses the current policy, regulatory, and administrative challenges and opportunities affecting workers' compensation around the world, and brings together more workers' compensation jurisdictional agency leaders than any other conference in North America.
Learn more about the IAIABC at www.iaiabc.org.
###
Contact: Heather Lore, IAIABC Communications and Engagement Director
Phone: (608) 410-2220
Email: hlore@iaiabc.org