IAIABC NextGen Award Nominations Open Through Summer
Date posted
March 10, 2020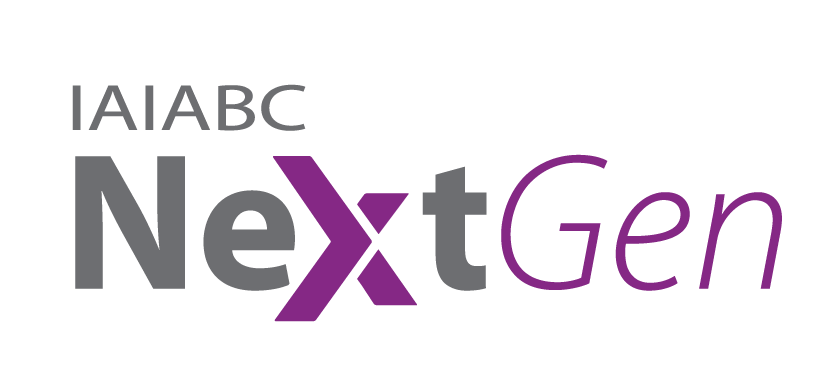 The IAIABC is excited about its fourth annual NextGen Awards, which recognizes individuals under the age of 40 who are having a positive impact on the workers' compensation industry and are doing exemplary work for their organizations.
Over three years, 26 individuals have received the NextGen Award. These individuals have diverse backgrounds in workers' compensation, with experience such as actuarial work, analytics, technology, coverage, product development, organizational strategy, electronic data interchange, research, employer services, and claims management.

"The individuals who have received the IAIABC NextGen Award have been exemplary and extraordinary in many ways. Their creativity, intelligence, commitment, and hard work raise the bar for all of us. The NextGen Award is a high honor in our industry, and I look forward to seeing the great leaders who make up the class of IAIABC NextGen 2020," shares IAIABC Executive Director Jennifer Wolf.

NextGen 2020 recipients will be invited to participate in a special session at the IAIABC 106th Convention, September 21-24, 2020, in Denver, Colorado and receive a complimentary registration. This session is attended by all Convention registrants, and is an excellent opportunity to recognize the next generation of leaders. Recipients will also be featured in a 2020 edition of IAIABC Perspectives magazine, on a recipient webpage on the IAIABC website, and in NextGen press materials.

Nominations can be made for any individual under the age of 40 who is working in the workers' compensation industry. Nominees cannot self-nominate, so the responsibility is on colleagues and peers to nominate those in the industry whose work has gone above and beyond. Nominees do not need to work for IAIABC member organizations.

Recipients will be selected based on:
Their substantial and positive impact on their organization and/or the workers' compensation industry through their work, measured using both objective and subjective metrics and rationale.
Level of engagement in workers' compensation policy, innovation, project or program development, and/or administration, including specific examples/descriptions of their project work, programs supported and/or implemented, etc.
NextGen nominations are open March 9 through August 28. Recipients and nominators will be notified after nominations close of the selections.
To learn more about IAIABC NextGen or to nominate an individual, please visit www.iaiabc.org/awards.
About the IAIABC

The International Association of Industrial Accident Boards and Commissions is a not-for-profit association representing government agencies charged with the administration of workers' compensation systems as well as other workers' compensation professionals in the private sector. Its mission is to find solutions to reduce harm and aid recovery from occupational injuries and illnesses. Learn more about the IAIABC at www.iaiabc.org.
###

Contact: Heather Lore, IAIABC Communications and Engagement Director
Phone: (608) 410-2220
Email: hlore@iaiabc.org